Emma Howell
20 April, 2020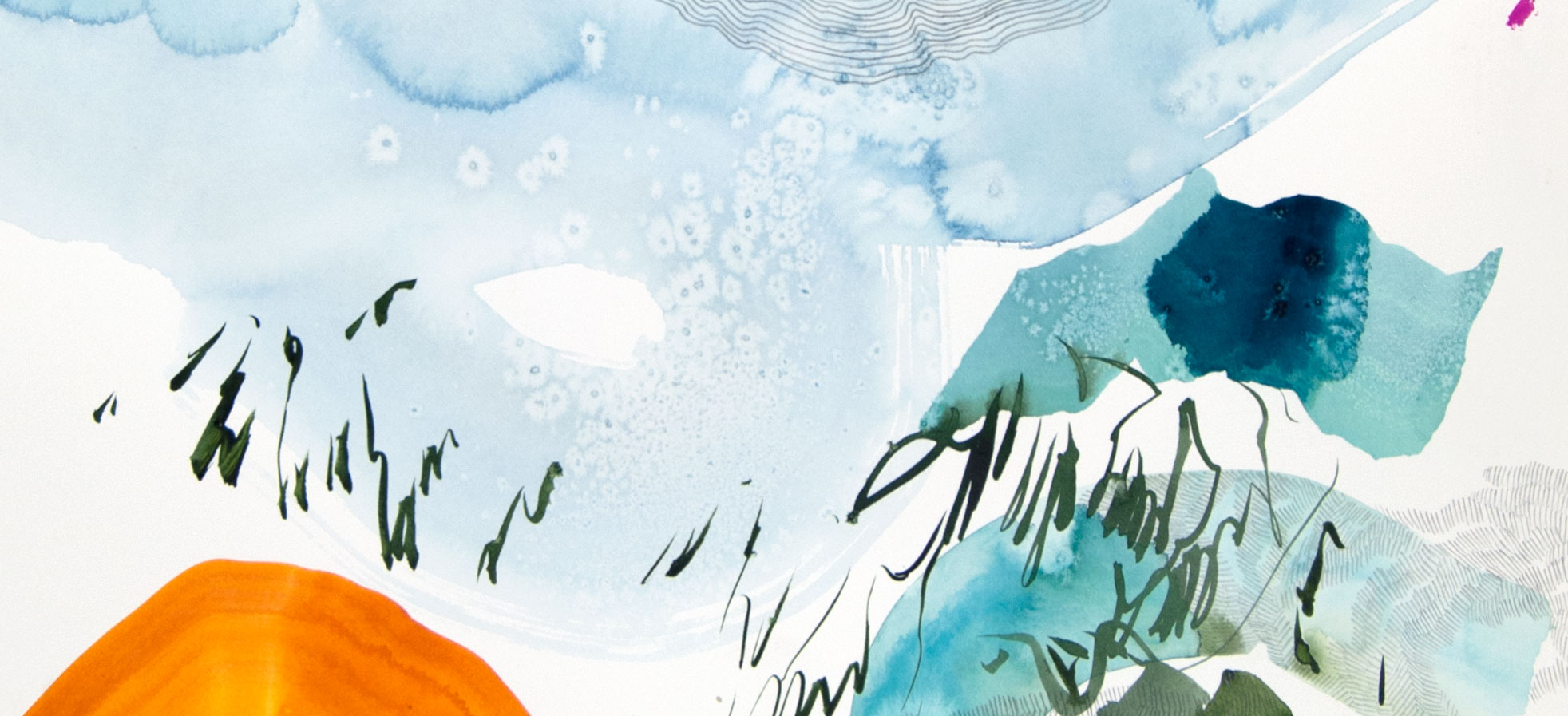 Mountain (2020)
Mountain (2020), an eclectic collection of 50 original paintings and drawings; here to honour the ascent and descent of all our life mountains.
Throughout life, we all experience the same emotions. Granted, in varying degrees, dependant on what happens during each of our lifetimes.. But at some point, we all laugh until it hurts, we all cry until no tears are left, we all move our body in weird ways, we all shout in anger, we all feel love in our own ways, we all get jealous, we all have our own strange behaviours, we all find life difficult, we all have moments of feeling hard done by, we all get set in our own ways, we all will lose someone we love, we all are in the midst of a health crisis.. we all are climbing a metaphorical mountain. And each of our mountains are different – consider the altitude, flora, fauna, weather conditions, temperature, location, vistas, rock type, climbing difficulty.. none are the same.

The varying works in the Mountain collection represent the challenges we encounter in our lives, the trauma we overcome and the adventurous voyage we take to reach our goals. May they remind you of not only how far you've come already, but also how far you've got left to go. May they encourage you to keep your eye on the ball, drive forward to achieve your goals and keep climbing your life mountain.

The collection can be broken down into a number of series: 16 Mountains, 8 Hikes, The Diptychs & Triptychs, Pack Your Raincoat, 8 Monochromes, Reaching The Summit and The View.
16 Mountains
The works that kicked off the Mountain collection were 16 paintings, each existing as abstract miniature mountains. Colours, marks and textures you see within these works (as well as others) are sourced from real landscapes and mental landscapes.

As part of this series of miniatures, I wrote brief "mountainscopes" to match the works with their ideal collectors. You can find out which mountain you match with in this blog post.
8 Hikes
To create each of these works, I followed the same route. Every piece began with recklessly applied pools of colour, then followed by journeys of soft pastel to exude varying feelings of enthusiasm, panic, bewilder and calmness; the final trail was a meandering pencil, that leaves behind traces to remember the route.
Bright hues, rough textures and spontaneous marks are there to take you on a visual hike; prompting your eyes to roam and your mind to take a wander.

Let's go on a hike.

You can view the 8 Hikes virtual exhibition here.
The Diptychs & Triptychs
I set a side challenge for myself when I was putting together this collection. I've always been slightly intimidated by the idea of creating diptychs (two artworks that exist as one entity) and triptychs (three artworks that exist as one entity). Concentrating on one artwork, ensuring that it boasts its own unique statement and making it stand alone confidently is what I'm used to. So, with these works, I went off piste and pushed my imagination to create works that are comfortable living and working in a partnership.
Pack Your Raincoat
The five Pack Your Raincoat pieces evoke quite a wide range of emotions, and also put a spotlight on a few of my personality traits. Some works carry colours that are brash, bold and bossy that are sitting quite contently next to subdued, timid and contemplative marks. Other works focus on a stubborn and moody grey, juxtaposed with an apologetic pink or a fleck of hopeful gold.
When Jon and I go hiking, Jon insists on preparing for any situation that could occur. In case we are too hot, too cold, too wet, too dry, too hungry, too uncomfortable, too itchy, too blistery.. whether we're going to fall down, climb up, run away, walk, chase, escape, fly.. he needs to prepare. Me, on the other hand, will quite simply just throw on my hiking boots, grab my sketchbook and go sit in the car waiting for him to stop flapping around.
99% of the time, I get myself into some sort of pickle – I'm too hot, I've fallen over or I'm not wearing a raincoat. These are my usual issues. Thankfully, Jon's got me covered.
8 Monochromes
Like the diptychs and triptychs, I set myself another challenge with these monochrome pieces. Although, the word challenge needs to be used rather loosely here, as pencil drawing comes the most natural to me in the world of art. Sketching, doodling, mark-making, scribbling and shading seems to be an innate behaviour of mine that never seems to fade.

If you're an avid watcher of my practice, you will be used to seeing relatively bold colour choices. So the challenge here is the vulnerability that comes with exposing my rawest and most natural level of art creation.

These delicate pieces (soon to be released for purchase) have all been fitted into bespoke natural oak frames, which subtly adds to their organic, unfinished and raw aesthetic.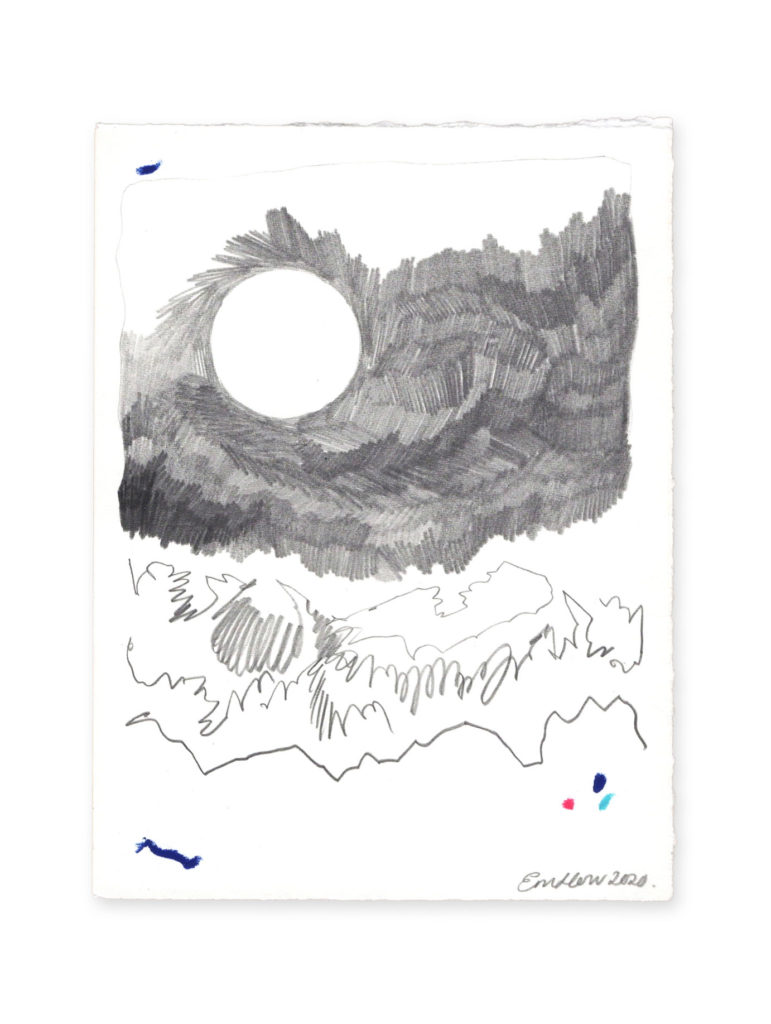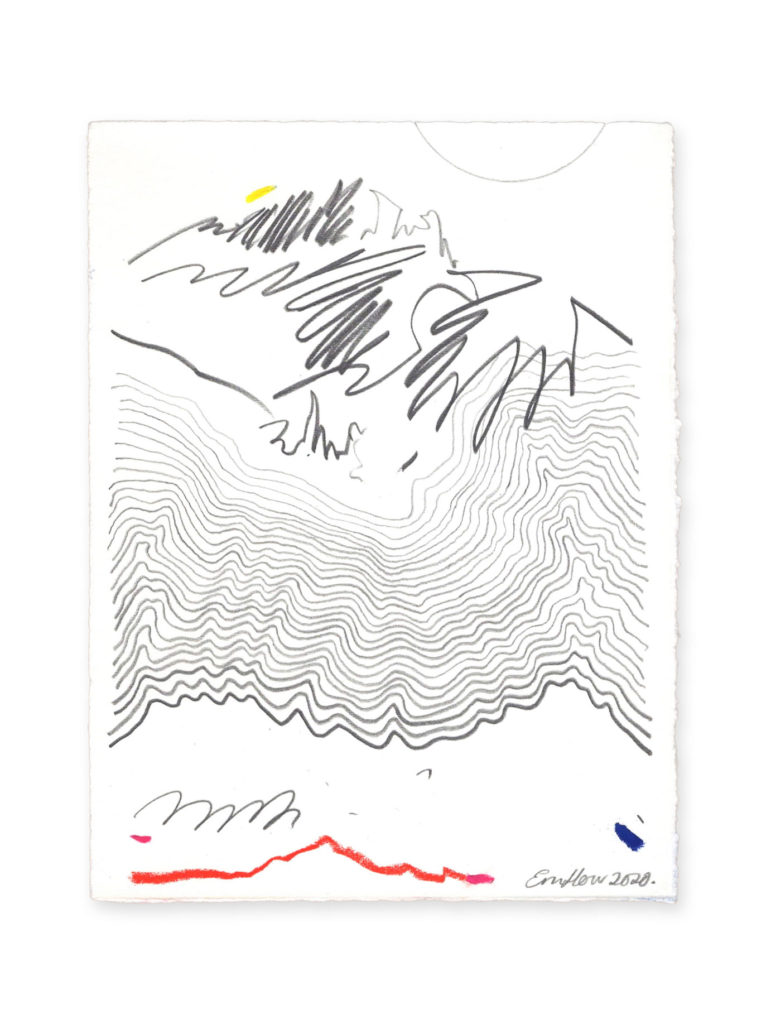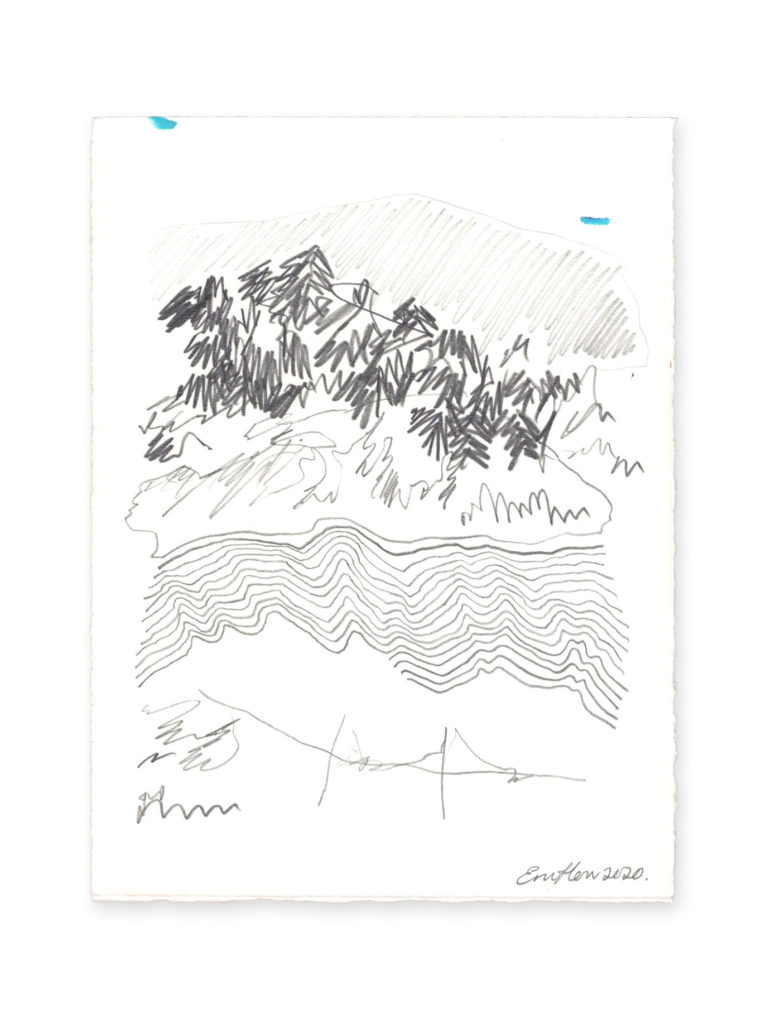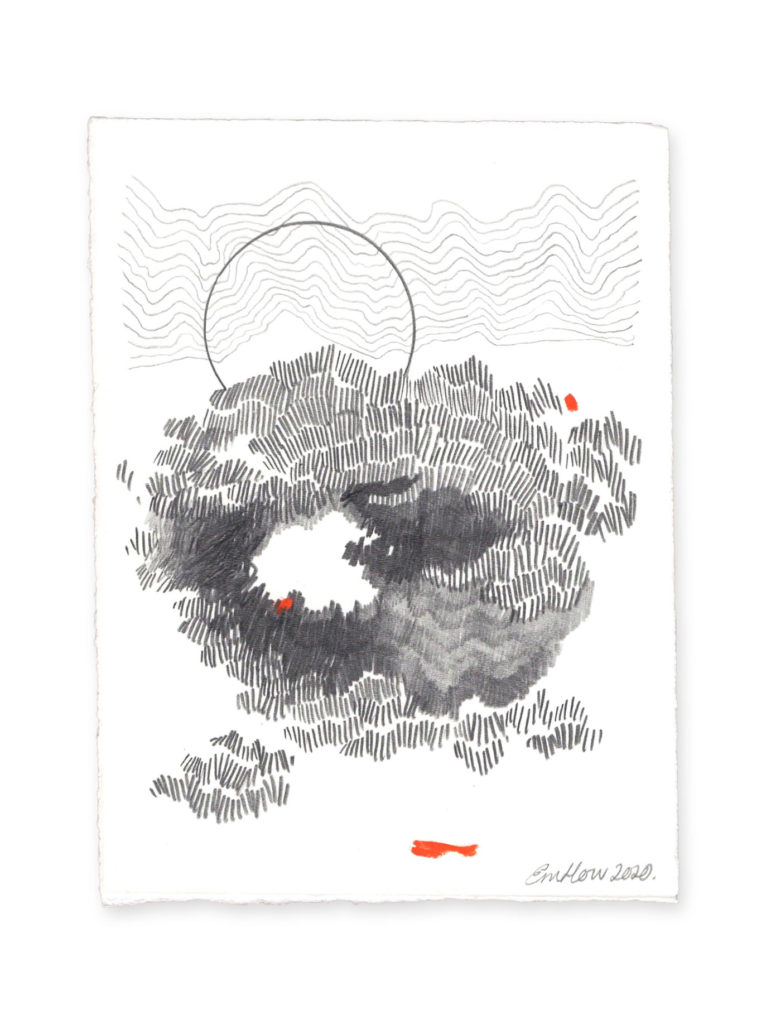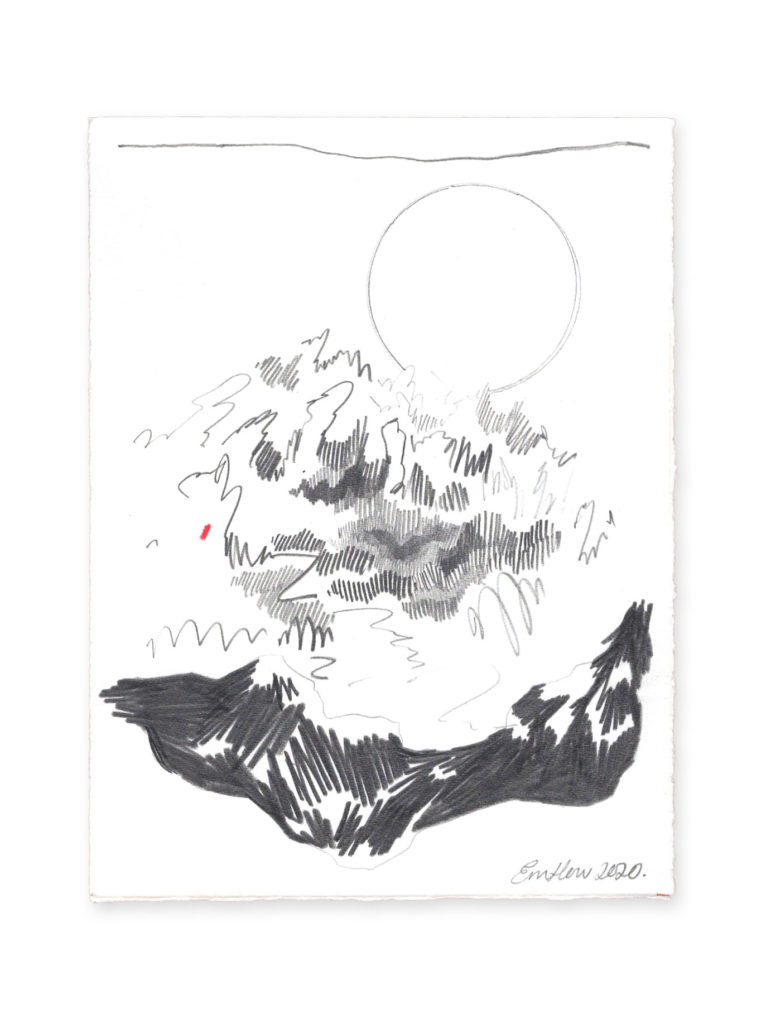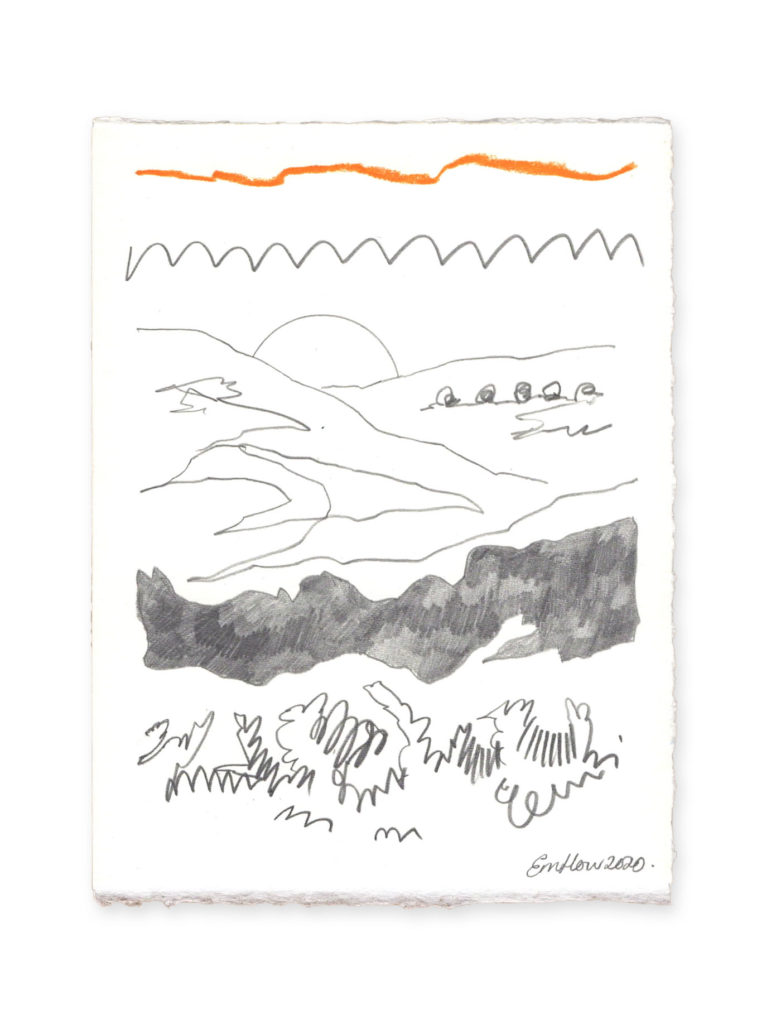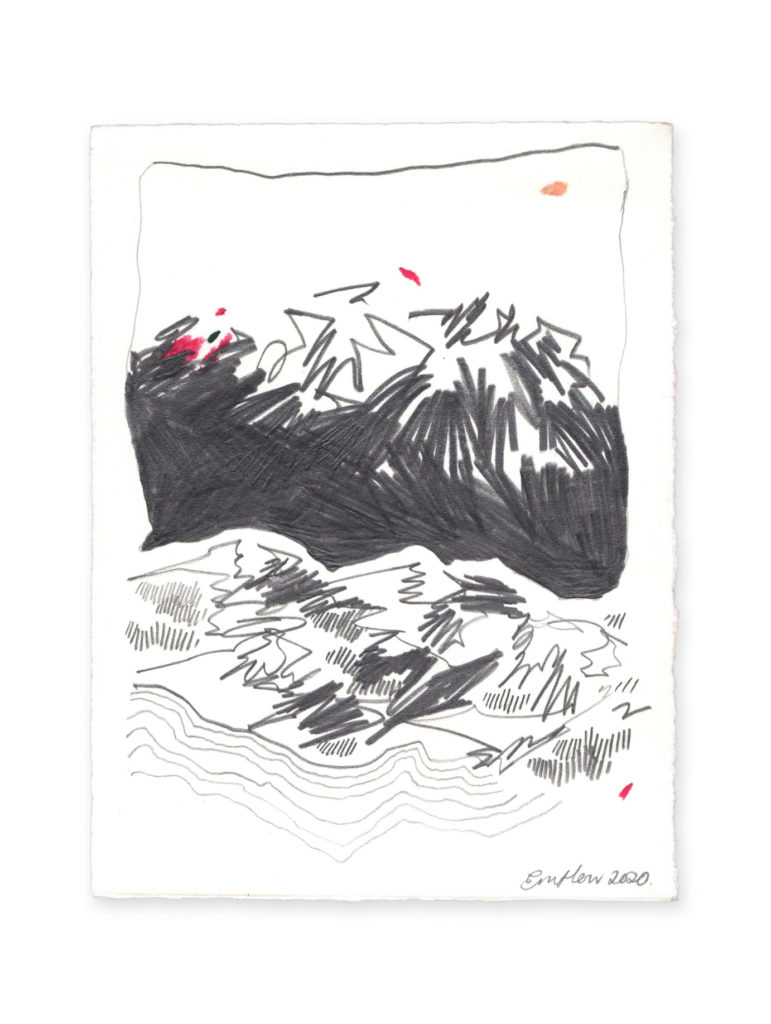 The Spontaneous Drawing
Reaching The Summit
So, we've reached the summit of the Mountain collection.

With these five larger works on paper (15″ x 22″) your mind will wander and your eyes will work hard, darting from side to side in order to follow along with the visual adventure in front of you. When viewing these pieces, you'll be proud of your openness towards the world of abstraction and be confident in your ability to gather your own stories from these conceptual landscapes. Alternatively, you'll simply enjoy the view.

These works are all fitted in bespoke fresh white frames.

Behind the glass, adventure awaits.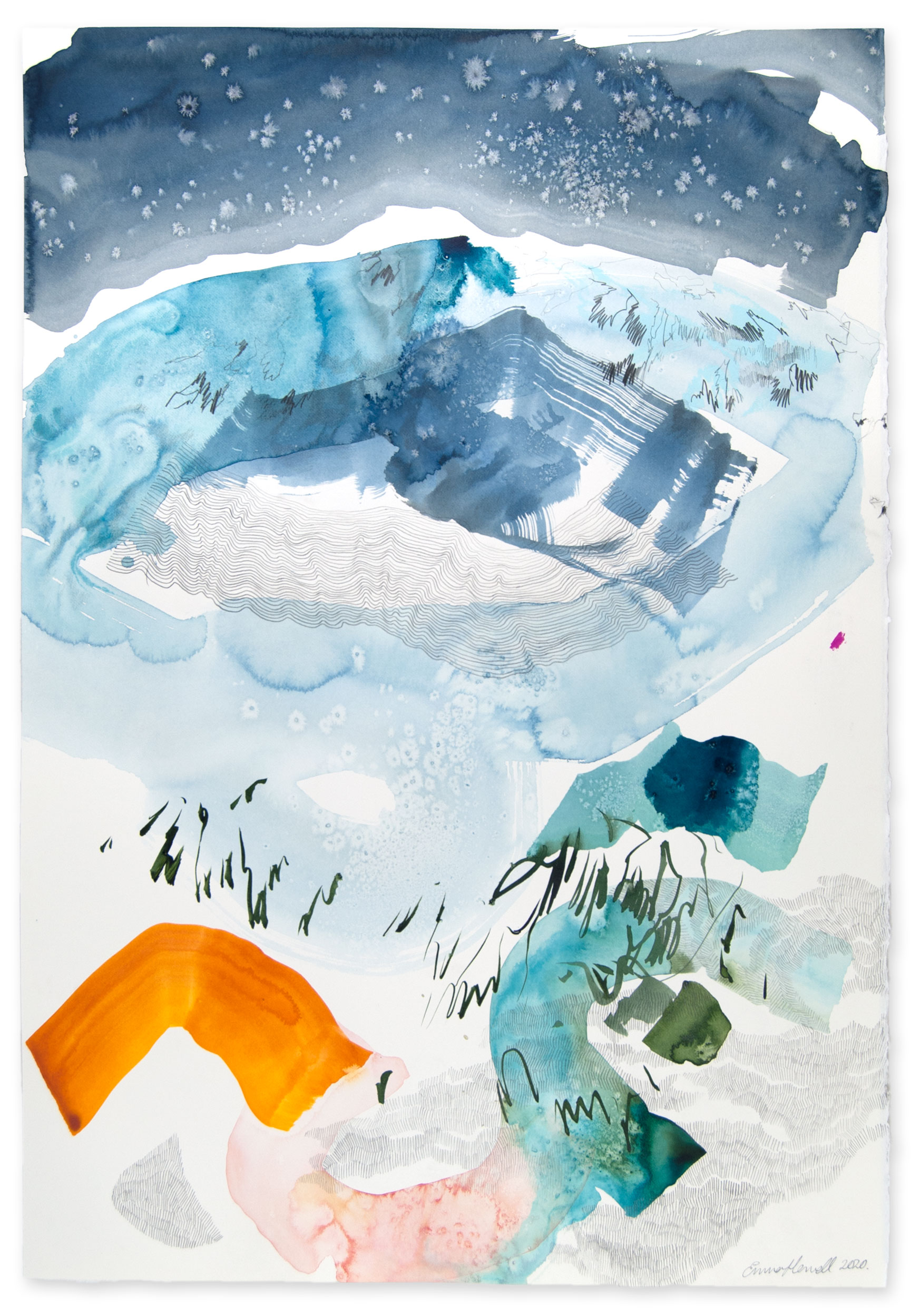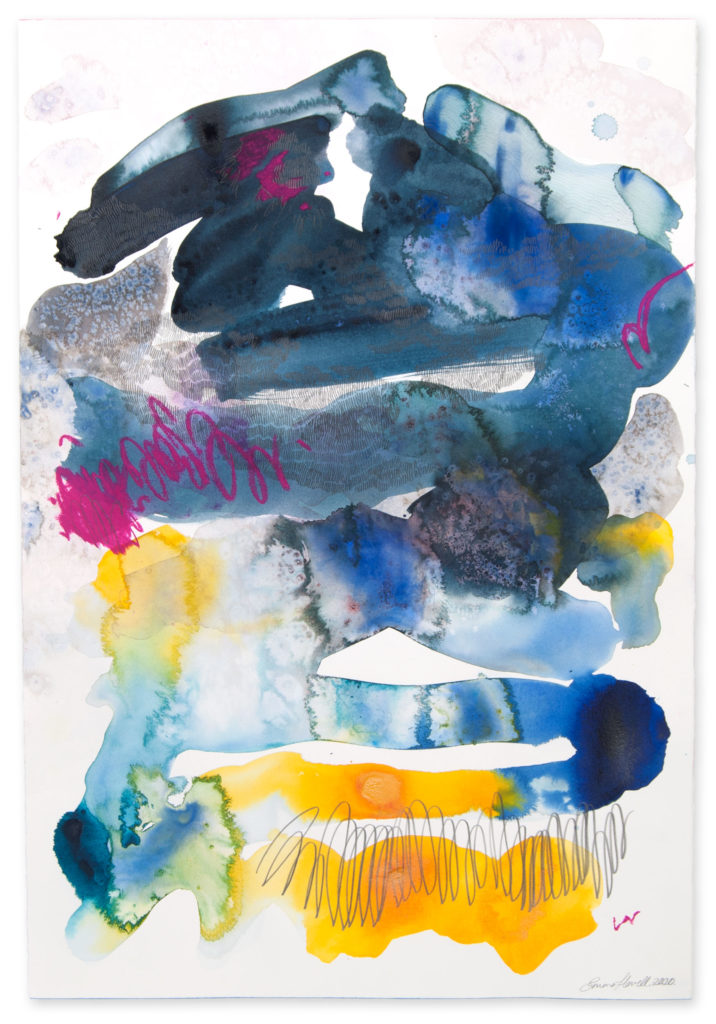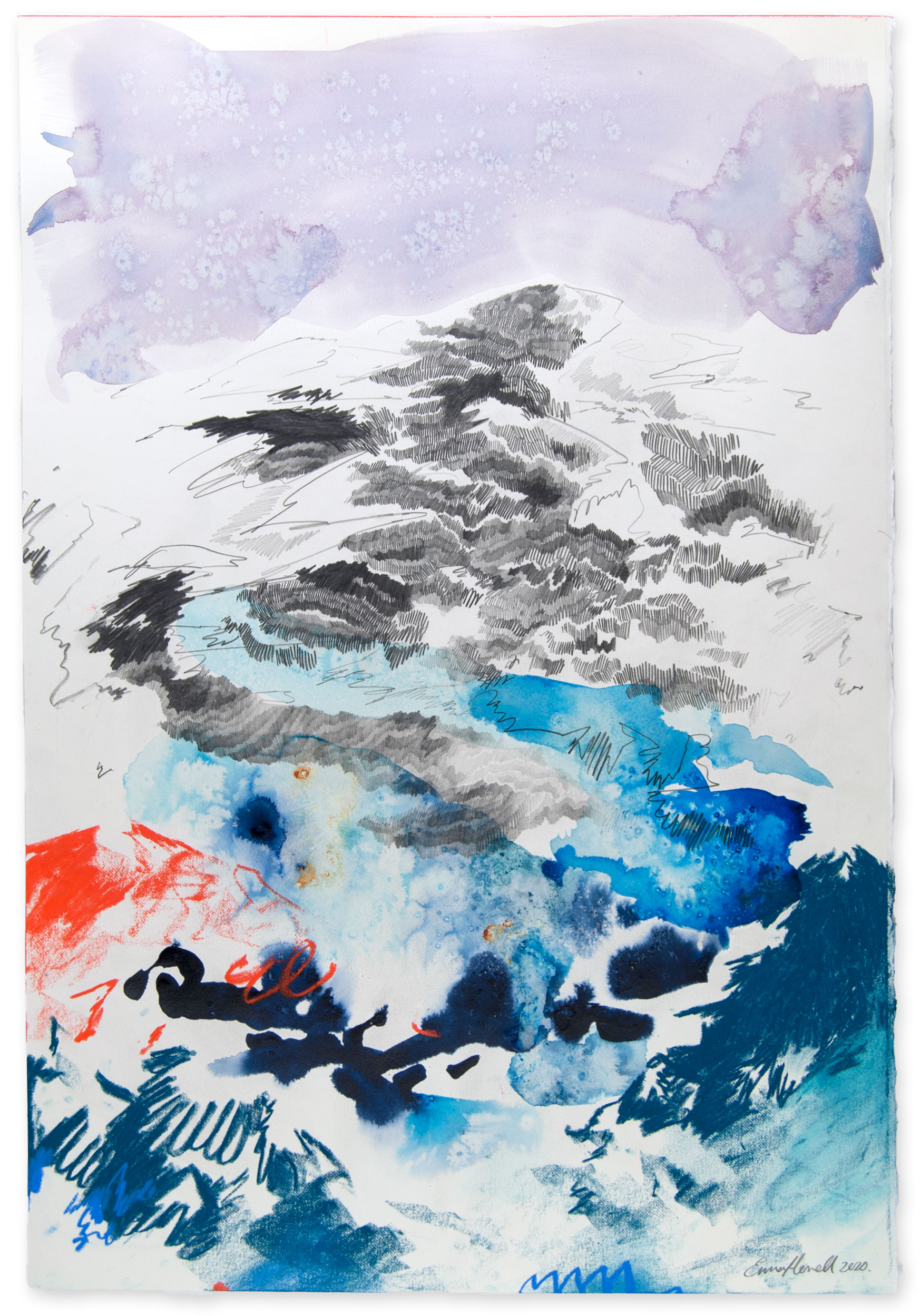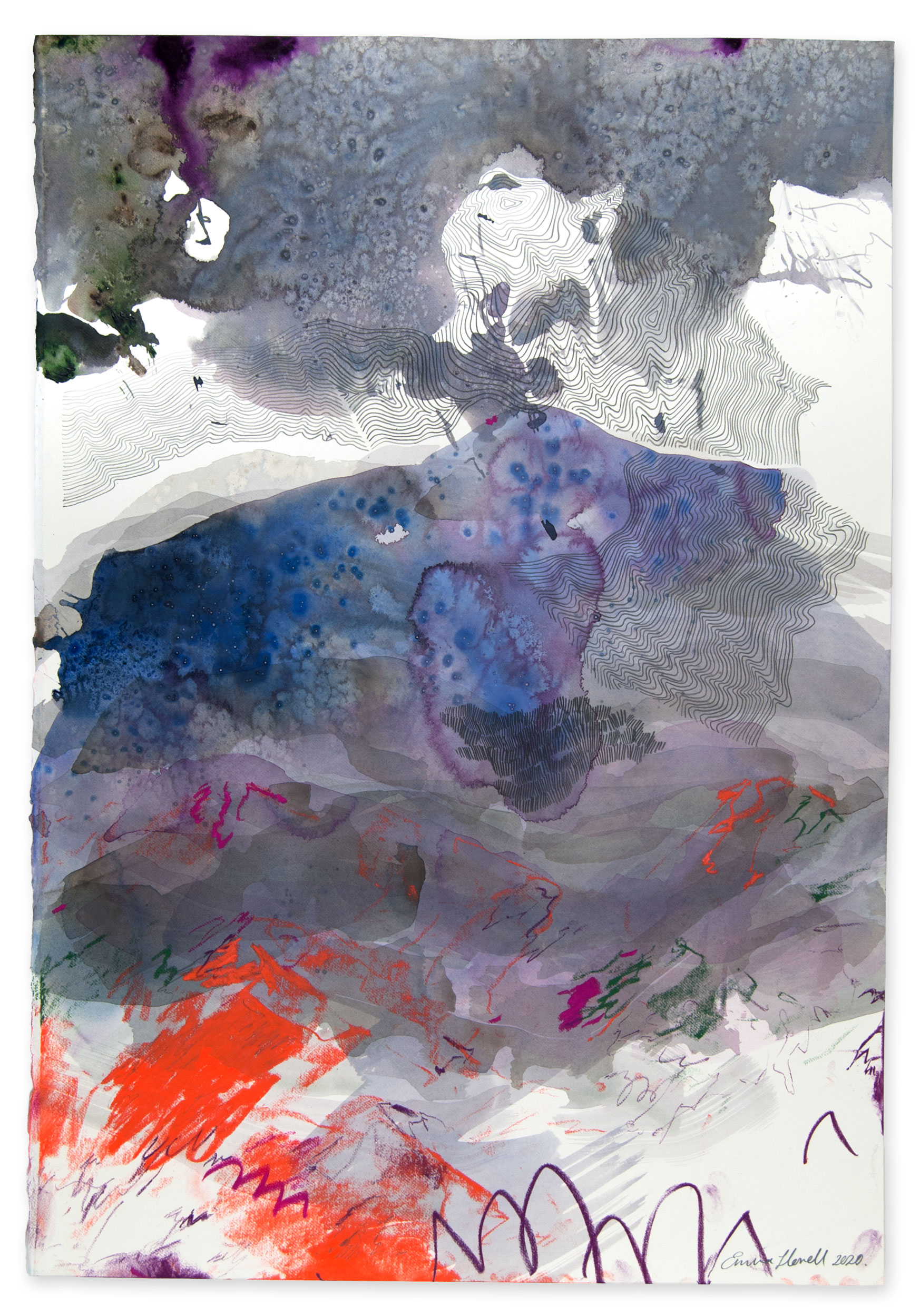 All of the colours, textures, marks and compositions within the pieces in this collection are sourced from varying landscapes, mental and physical. Credit is given to the towering mountains of Crete, the vivid fauna of Kauai, the tiring roads and eerie shortcuts between Virginia and Tennessee, the rolling hills around The Cotswolds and the emotional rollercoaster that resides in my head.

As always, each and every piece is dedicated to my Dad (1959-2016).
The View