Emma Howell
12 April, 2020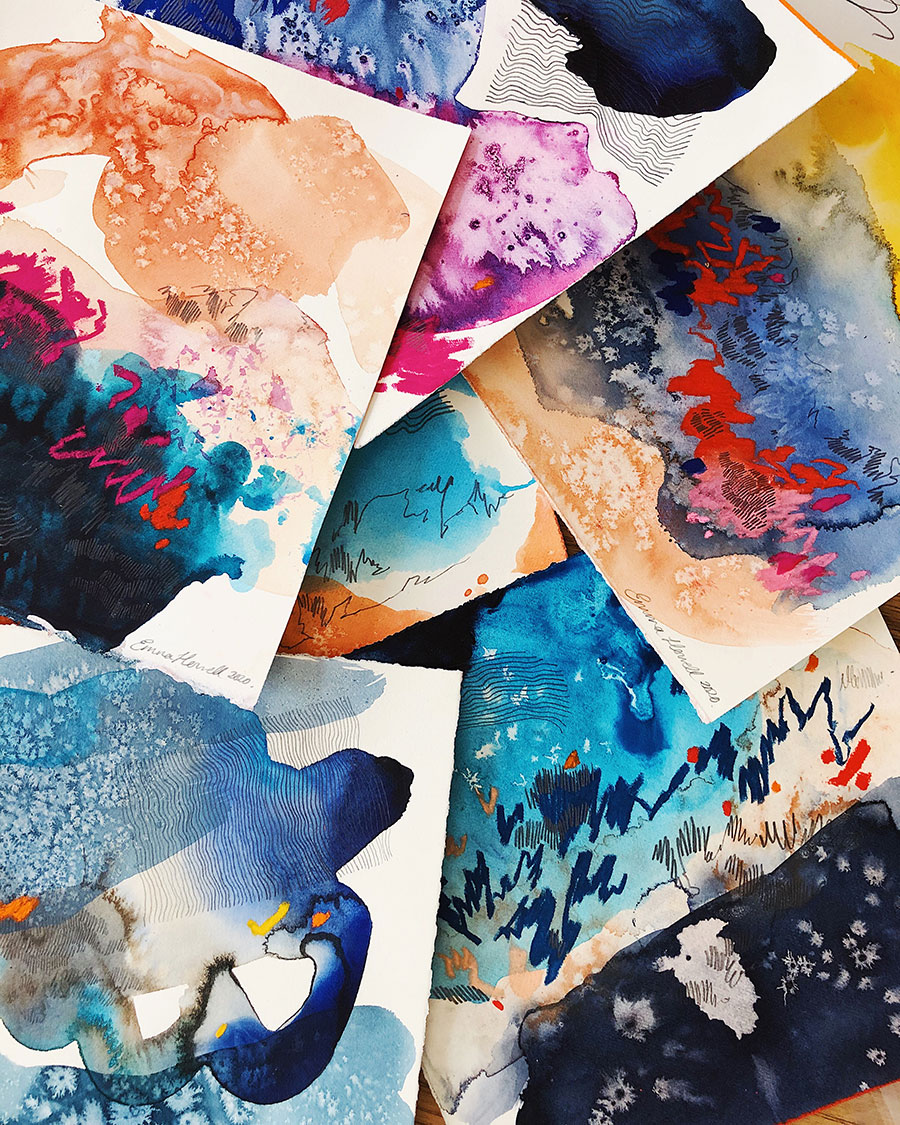 As a lot of us are seeking out things to do during lockdown, I invite you to view this blog post as a virtual art exhibition. Get yourself comfortable, take a breath and indulge in this visual adventure I'm about to take you on.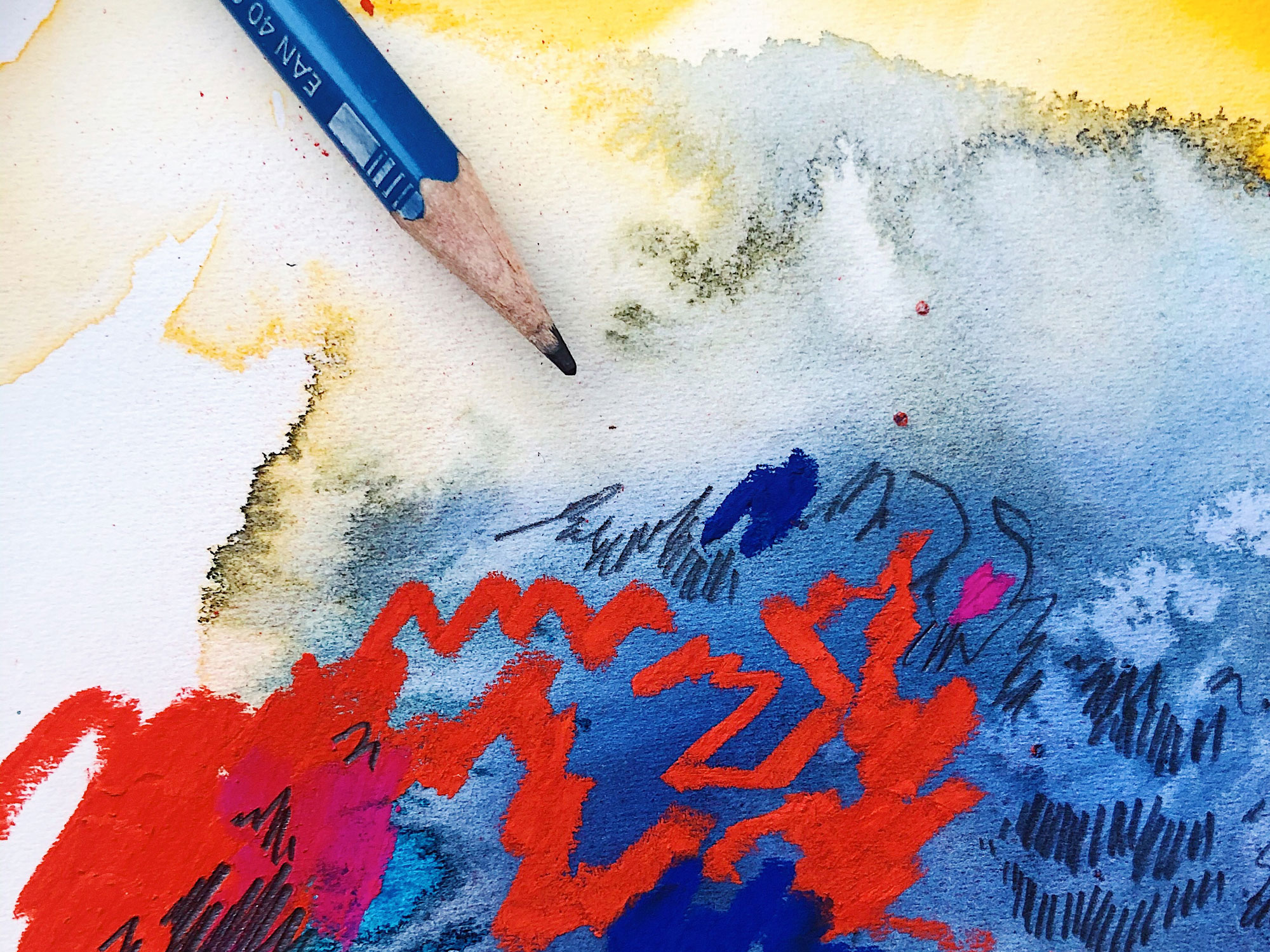 The number of works in the Mountain collection continues to climb, as 8 more paintings have been released this week.
To create each of these works, I followed the same route. Every piece began with recklessly applied pools of colour, then followed by journeys of soft pastel to exude varying feelings of enthusiasm, panic, bewilder and calmness; the final trail was a meandering pencil, that leaves behind traces to remember the route.
Bright hues, rough textures and spontaneous marks are there to take you on a visual hike; prompting your eyes to roam and your mind to take a wander.

Let's go on a hike.
Fin.
Collect pieces from the Mountain collection now.
Follow practice on Instagram.