Emma Howell
22 June, 2018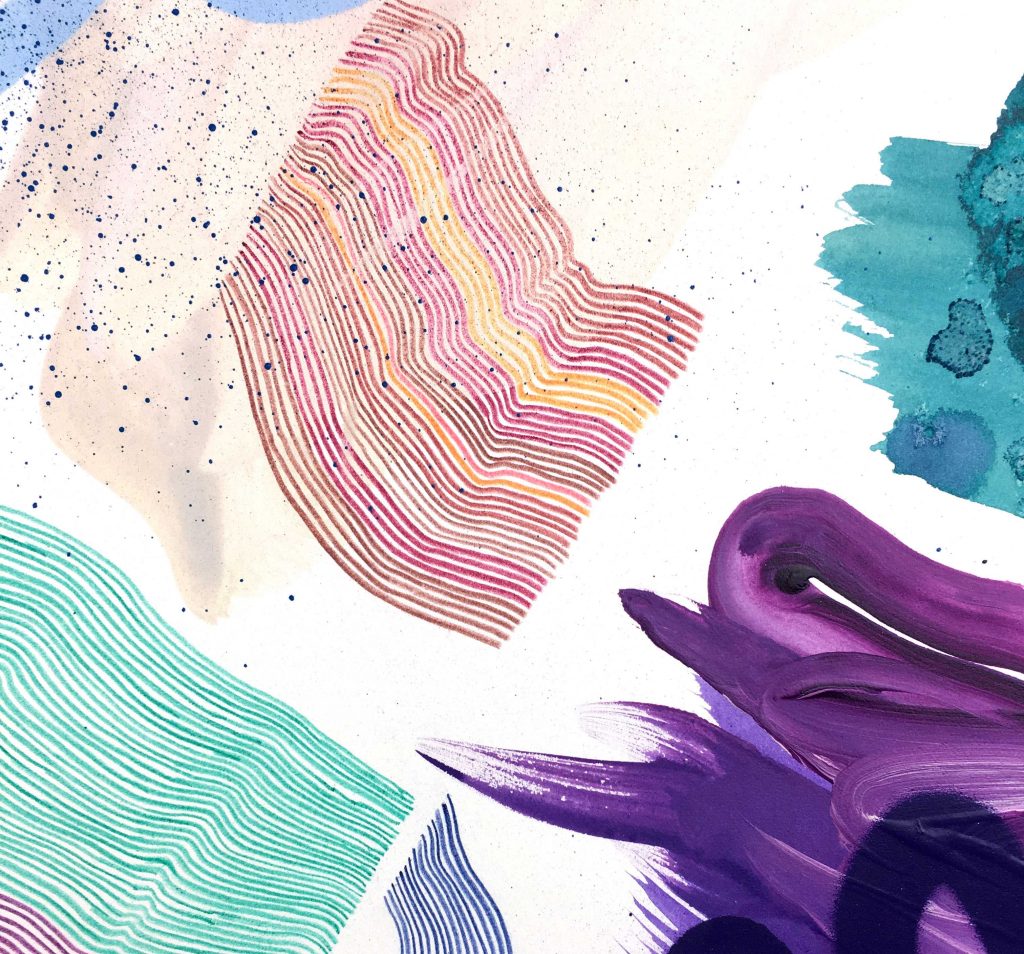 Firstly, a Thank You
I'm writing this with a smile.
When I was a child, my Dad and I would take frequent trips to Hobbycraft to top up my ever-expanding stockpile of paint brushes, watercolours, sketchbooks, stencils, candle-making kits, anything – you name it. I'd scavenge the shelves and get increasingly excited as I began conjuring up yet another arty project. Dad would be very tolerant of my Hobbycraft addiction – so much so, he'd feed it with hope of me staying creative, and happy.
If you would have told me 15 years ago that I was going to be collaborating with Hobbycraft for my first solo art exhibition, there's no way I would have believed you. Their innovative and enthusiastic team have been ever so supportive over the last few months, and I will be forever grateful to them; not to mention, their array of high quality products that I still use on a regular basis.
Thank you for making this happen, Hobbycraft.
Introducing Homegrown
How do you perceive the world around you? What colours catch your eye? What sounds do your ears tune in to? Is a view simply a view – or is it an experience that stimulates your mind and senses?
When I fell into a hole of grief and depression after my Dad passed away, I didn't care for any view. The world was a dark and tiresome place to live, and nothing felt, looked or sounded interesting. As a social recluse and hypochondriac, I struggled with the basic everyday, and my sense of 'home' felt broken; rock bottom had well and truly been hit.
Getting back into painting was the first step I made in the start of my healing process. With inspiration from old explorer books and other artists (past and present), a variety of styles and techniques have unfolded in my studio. As my courage and confidence grew with painting, so did my ability to step foot outside the house and explore the world again – and this time, it wasn't taken for granted.
The more I've explored outside, the more my work has evolved. I've embarked upon adventures close to home – and with this, my glossary of marks and colours has expanded. Journals are used to document my findings – thoughts are written down, sounds are translated into marks, and colour combinations are swiftly mixed and archived.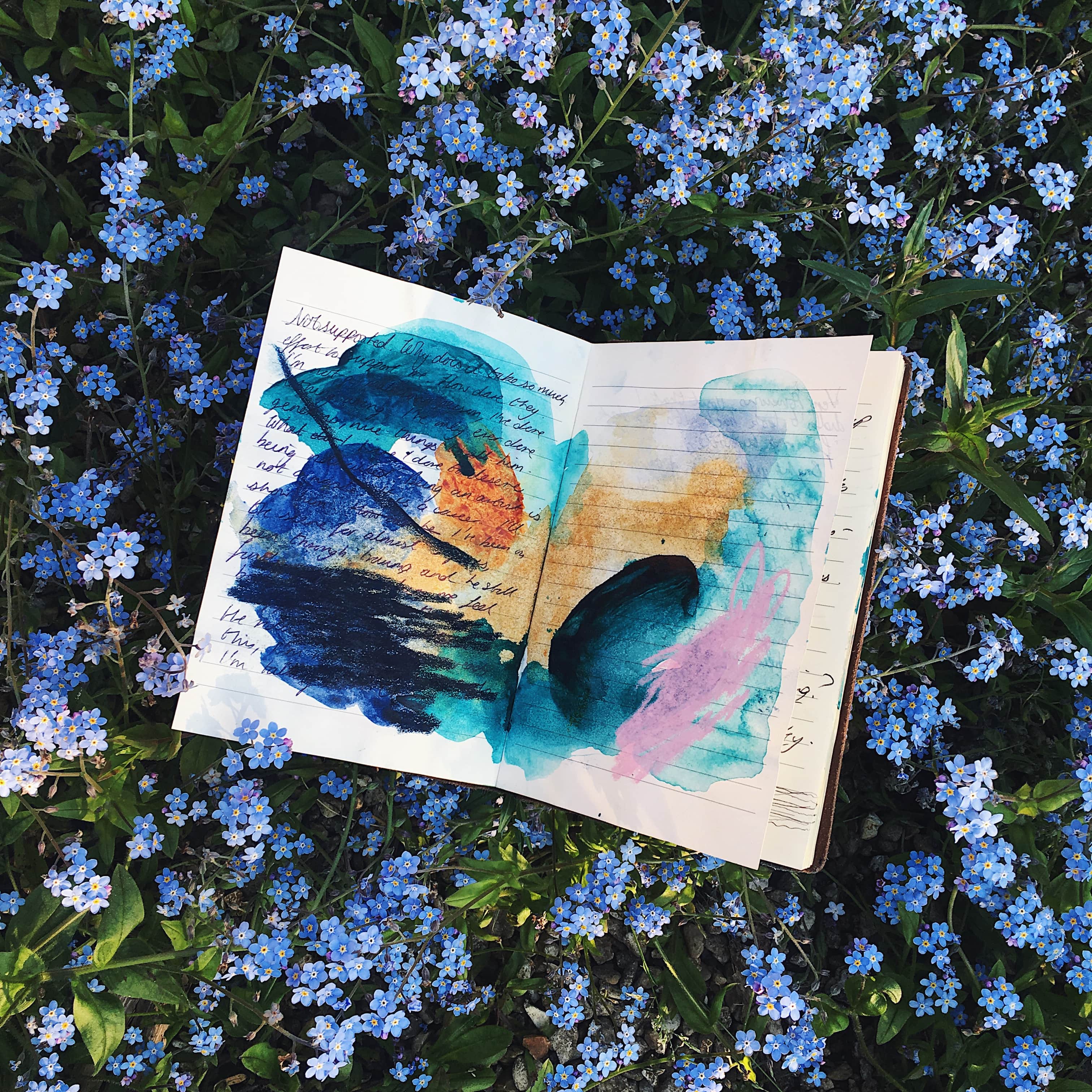 The work in Homegrown is the harvest of these eighteen months of seeking and healing. It's evidence of the new relationship I've built with life and everything it has to offer: weather, colour, sound, conversation, adventure and opportunity.
Within the works, a quick corkscrewed mark could be a sharp and chilling breeze or a sudden rush of enthusiasm. A block of colour is to catch your attention, evoke mood or to contextualise a location – perhaps land, sea or sky. Repetitive lines act as a meditative process, feelings of monotony or the structure of a setting – like the flow of a river, rows of shrubbery or the contours of rock.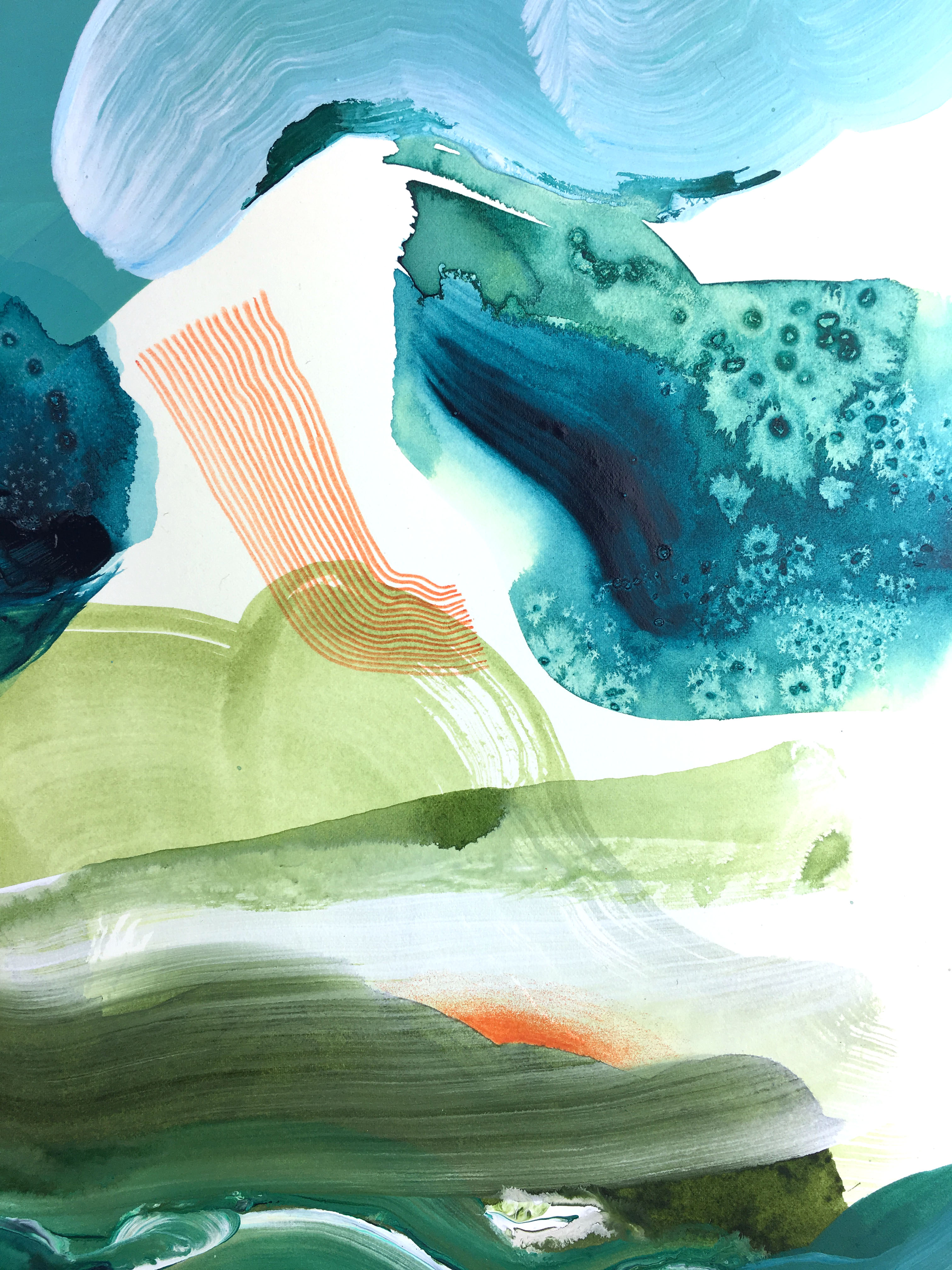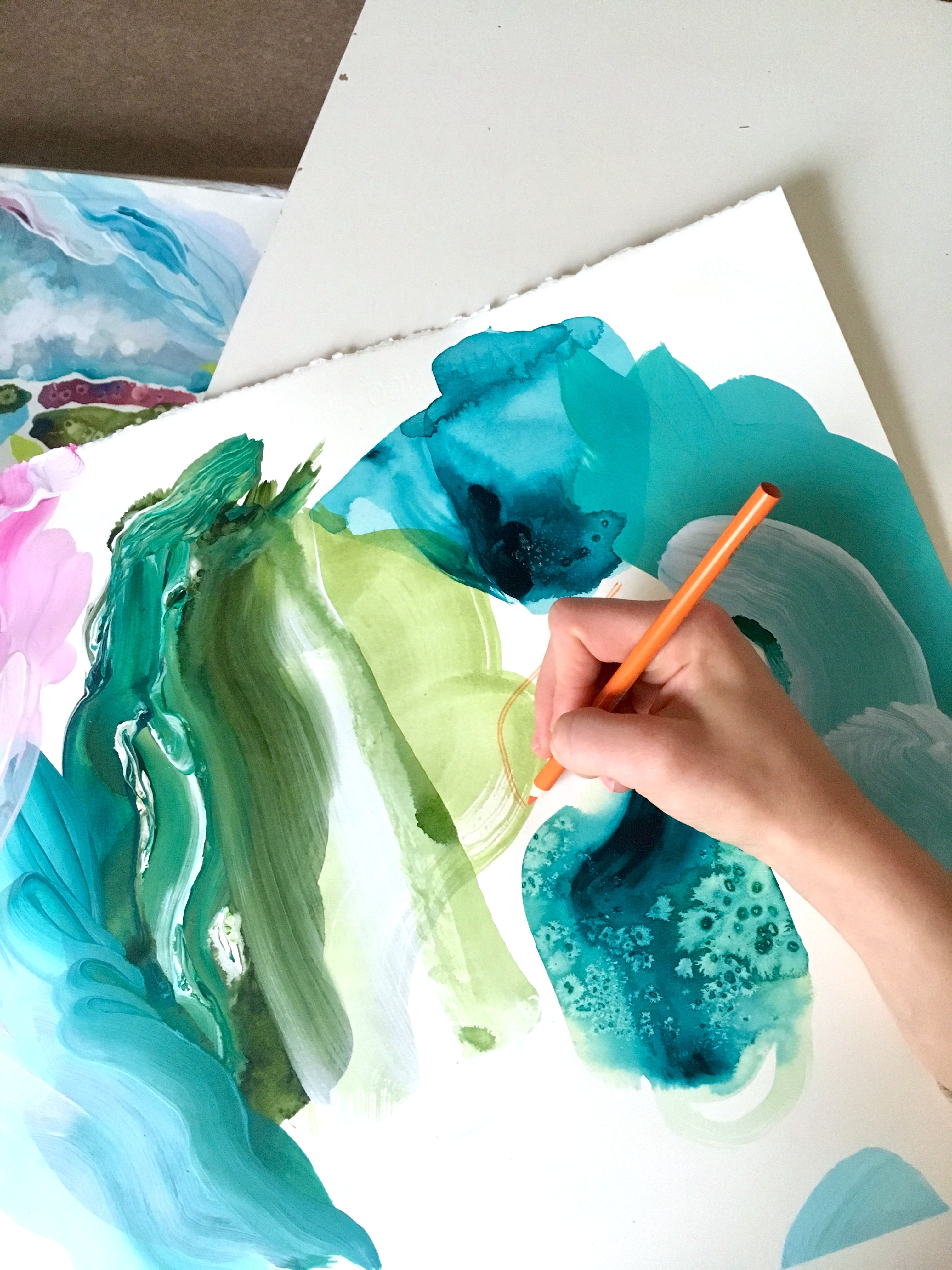 Homegrown is an exhibition of painted adventures, revealing my significant shift in perception.
Let me take you on a visual adventure and show you where I've explored.
---
Please join me for the opening of Homegrown on Friday 3rd August from 7pm at Aroundabout Sound in Cheltenham, my hometown. RSVP.
Limited Edition Giclée Fine Art prints of pages from my journals are available at my shop.