Emma Howell
26 March, 2020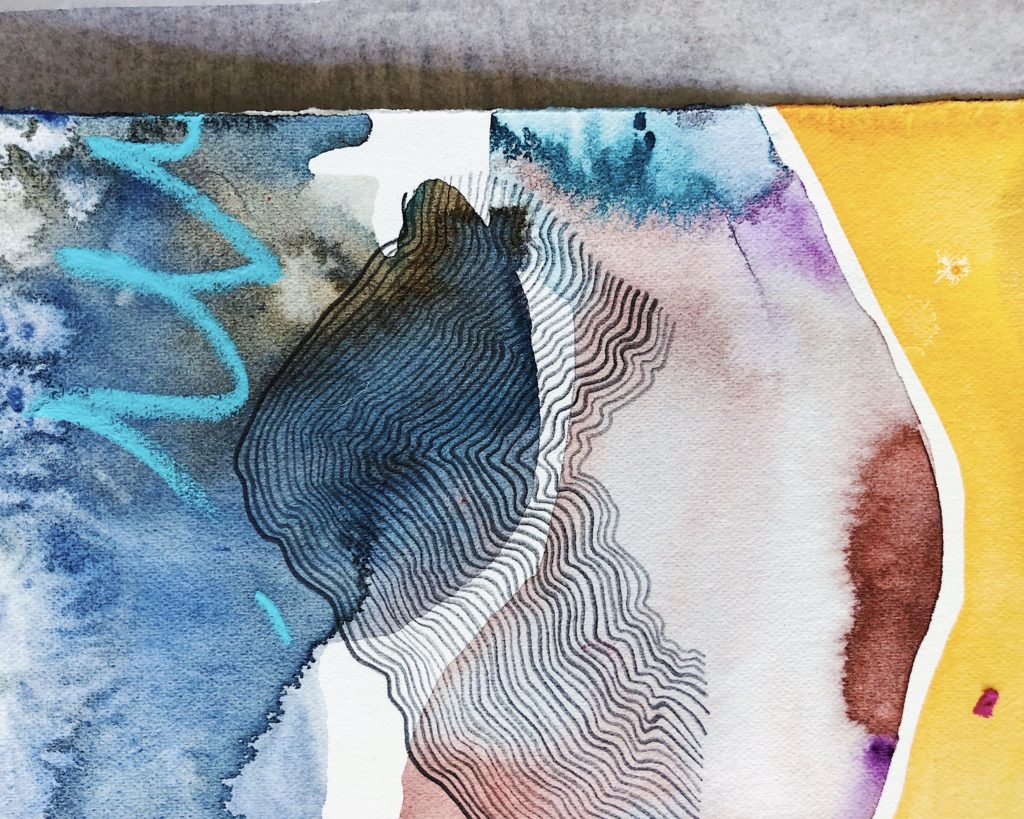 Doesn't it feel like we're living in a movie right now?
With the world fighting against coronavirus, all of our concepts of 'normal', 'work' and 'routine' have been turned upside down and inside out, so I need to quickly go through a few things with you.

As a self-employed person, I am going to do my best to keep my work going at this strange time – well, for as long as I am able to. As far as I'm aware, I am fit and well, so the development of my practice as an artist can certainly continue – provided I don't run out of supplies, of course. My suppliers are all still running and my shelves are pretty full of paint bottles and paper, so this shouldn't be an issue.

If you're a watcher of my work then you'll be well and truly bombarded with digital content over the next few weeks. I've started to think about doing some Instagram live videos, as well as my usual Thursday Thinking original artworks, story updates and daily Instagram posts. In addition to this, I will be releasing brand new works from my Mountain collection in stages over the next few weeks. So, you've got plenty of things to engage with whilst you're stuck indoors or needing some entertainment during your work break.

If you're an aspiring collector or waiting for a painting you've recently purchased, then please refer to the heading below that's most relevant to you:

You want to purchase an artwork
If you're an aspiring collector wondering whether my online shop is still up and running, then you'll be pleased to know that yes my work is still available to purchase from my website. However, please bare in mind that waiting times will be a little longer than usual.

Getting your work framed is still an option. However, my framer and I have to limit our visits, as we're not meant to interact with others outside of our households. Nonetheless, he's more than happy for me to continue taking orders. You will just have a slightly longer wait.
You want to reserve an artwork
If you're hoping to collect an artwork, but you're not in the financial position to do so due to the current crisis, then I'm happy to reserve works for you. I'm typically able to reserve piece/s for 30 days, but depending on how long this will all go on for and how long we're all away from work, I may extend this – on a case by case basis.

So, with this in mind, please do not hesitate to drop me an email or a DM on Instagram if you would like to reserve any works.
You're waiting for your artwork to be delivered
I understand that there are a few of you out there still waiting for your framed artworks to be delivered.. we're no doubt already speaking to each other about this, but I must emphasise how thankful I am for your patience at this time. As you know, numerous works are still with my framer.

I will do my best to get them to you as soon as I can, but with the current rules from the government, my hands are a little tied.

I will keep you in the loop as much as I can. Thank you, again.
You're interested in a commissioned artwork
Commissions are still going ahead. My paint, canvas and stretcher bar suppliers are still up and running, so the artwork production can continue as normal. Delivering your piece to you may become an issue in the coming weeks, but we will have to play this by ear.

If you're interested in working with me on a commission, please get in touch.

My latest commission was Dive A Little Longer – a very special piece for a lovely couple.

---
Mountain, 2020
On a brighter and more fabulous note, the first 16 original artworks from the Mountain collection have just been released and available to view/purchase here. The above information apples to this collection too.

Thank you all for being so supportive and understanding at this time.

Stay happy and healthy – don't forget that we're all in this together!