Emma Howell
11 September, 2020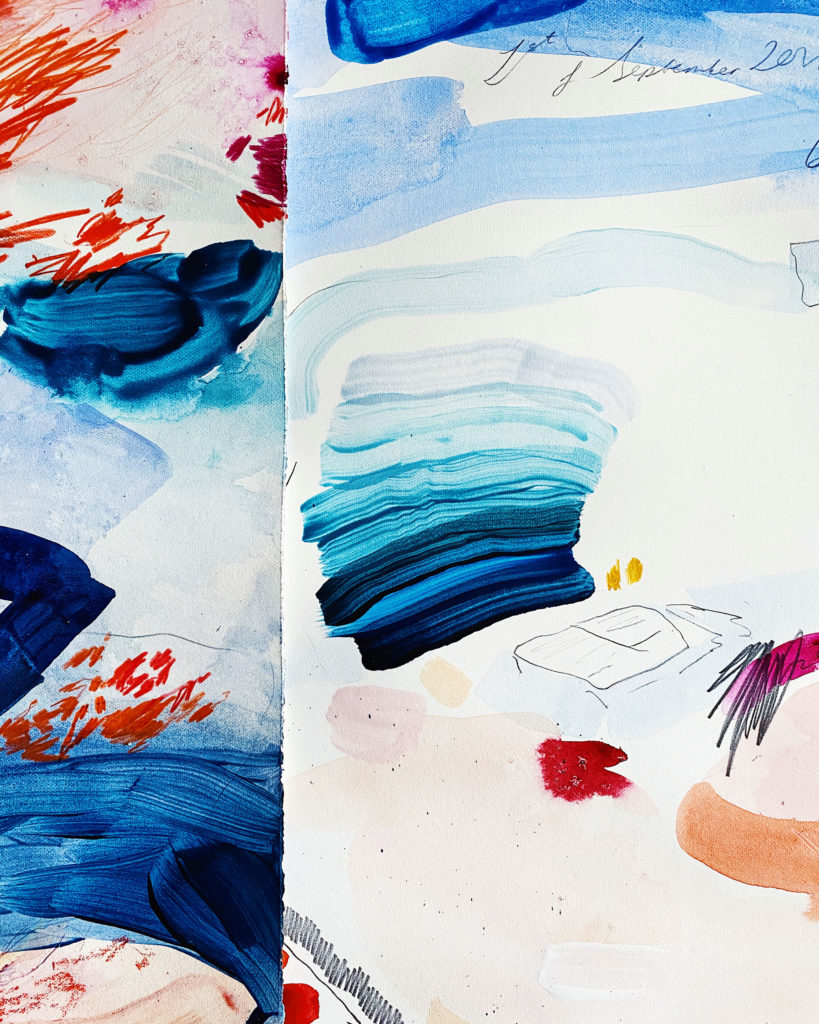 "I'm in love with two men at once, it's tearing me apart. One is twice my age and makes me feel the passion and the need and the excitement of my life. One is just a few years older and makes me feel safe and loved and homely. I don't know how to choose." – Anonymous
four year wild fire (2020) is about you. It's an eclectic body of work that reveals abstract translations of words that some of my watchers and collectors have sent to me over the last few weeks (anonymously, of course).
And your words have hit me hard.
The submissions differed greatly; I received raw feelings, shocking confessions, heart-breaking family stories, powerful poems, epic travel experiences, devastating break-ups and many more. As I read through them, I laughed, cried, empathised, felt intimidated and some – admittedly – made feel very scared and worried. A few times, I wished that they weren't anonymous, just so that I could reach out to whoever wrote them.
But that wasn't an option – I had no choice but to emotionally detach from the words in front of me. I guess kind of like how therapists do it? They can't really be your friend at the end of the day. I must say though – to those of you out there who did share troubling stories and/or sad feelings, I hear you, you're not alone, you deserve love and life is too short to not seize the day. As Jon would tell me on the days where I've let darkness envelope me, "you've got this" and "look how far you've come".
Hey, maybe when this collection is released, view the pieces for a breather from your everyday or use them as a reminder to stay strong and a prompt to keep your head up.
"I start pounding on the door, leaning on it for strength. The bright colors are turning to dark spots, and I collapse as my host mother opens the door. They carry me up to the bedroom, and my host sister holds my hand while I lose consciousness. I ask her, in English, if she will miss me. Of course she says yes. I'm not sure if it's the truth." – Anonymous
Over the last few weeks, I've been developing the pieces in the collection, solely taking inspiration and guidance from the submitted words. Translating words, experiences and other people's emotions into marks, colours and compositions has proven to be quite the challenge.. but also a breath of fresh air for me.
Because up until now, it's been all about me.
Most of my artwork to date has been all about me.. my grief, my experiences, my travels, my thoughts, my trauma, my whatever. It's easy to get stuck in my own head and you know what? I think this collection is the start of something new, and it's certainly proving to be somewhat of a transition or evolution of my practice.
I've learnt that I don't have to or need to create artwork that revolves around the grief after losing my Dad. Of course, I'll still use painting and drawing as the therapy, but the context and ideologies behind my pieces needn't embody the sadness. Perhaps for me to grow, learn to accept and deal with my woes, my career as an artist needs to stop orbiting around the fact my Dad died. Yes, it's the reason why I'm here doing this and I'll always talk about it, but the work I create doesn't need to always represent it.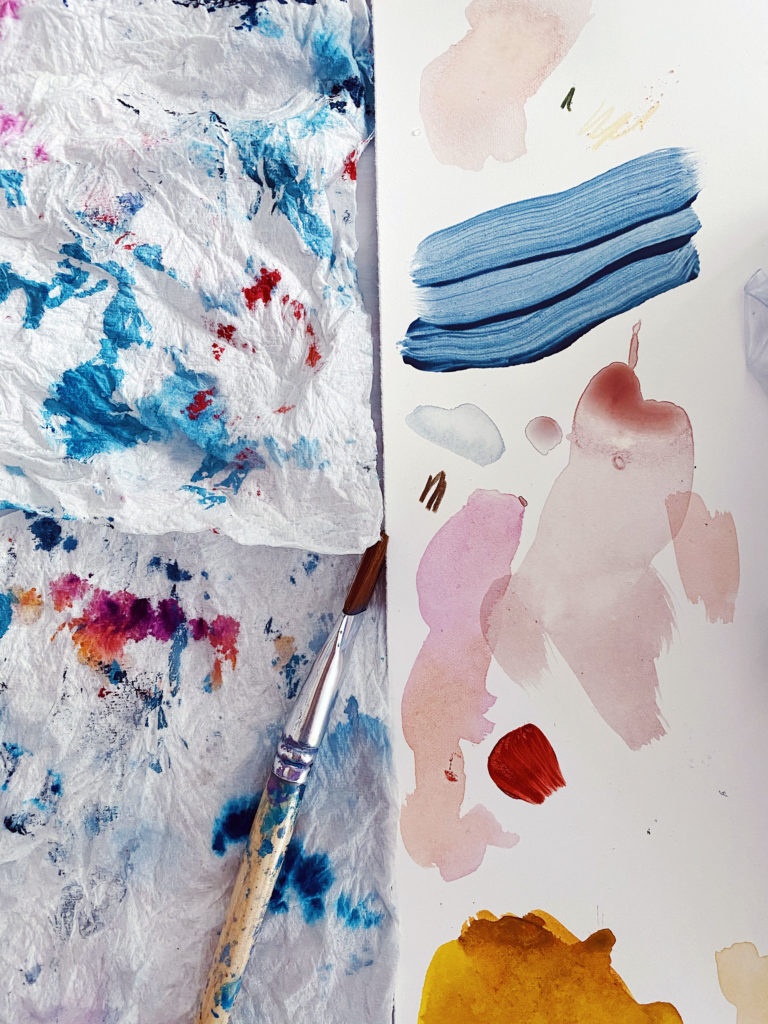 So, I want to focus on you.
One of the first submissions I had was detailing a relationship situation – and to give you an idea of how I'm creating these pieces, here's the thought process I had for this specific piece:
Your imminent break-up gives me feelings of sadness, but also optimism because it sounds like the right thing for you. Shades of blue for the melancholia you're feeling pool their way across the paper, alongside quick and rough pencil trails to represent the new adventures ahead of you. A hopeful tangerine orange blasts its way across the blank space to help you find the enthusiasm and courage to walk down this new path.
As you can probably tell, I'm very much immersed in the evolution of this collection. It excites me, it baffles me, it challenges me and it really makes me think.. as opposed to getting totally lost in my own sea of meh. I feel honoured to have read your words and thrilled to see where they take me creatively.
Things are happening.
As four year wild fire progresses, my eyes are opening, my mind is broadening, my ideas are growing and things are happening.
The release date is still yet to be decided, but it will be sometime in October. If you're interested in being a collector of work in this collection, make sure you're subscribed to my mailing list. All of you on my list will receive the pre-launch password to access the pieces first. In other words, you get first dibs on viewing and purchasing the pieces.
Any questions about the collection (e.g. sizing, pricing, framing etc.), contact me directly here.