Emma Howell
20 June, 2022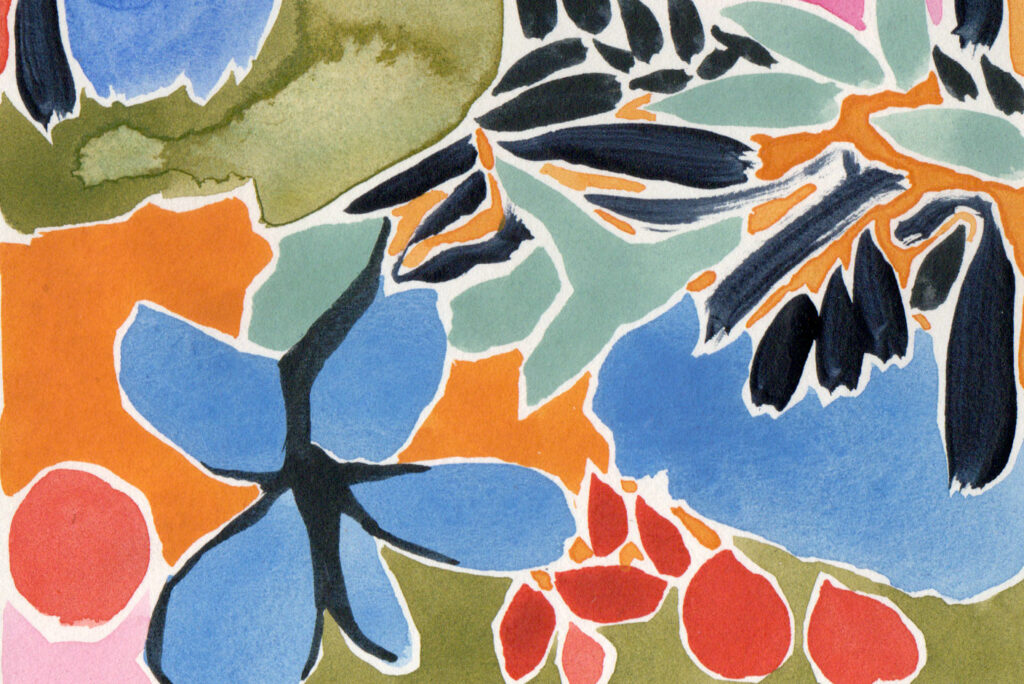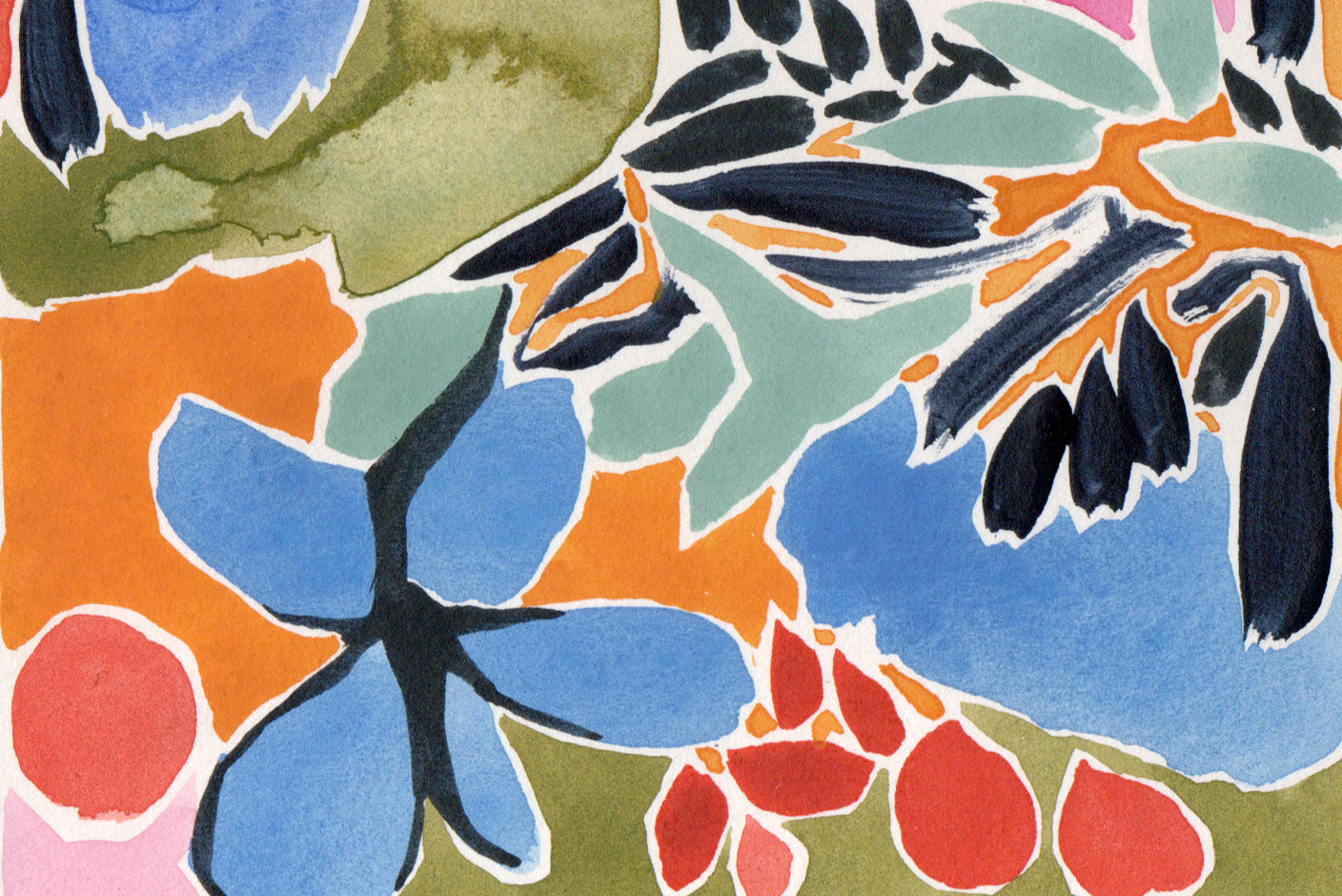 I am excited to announce
that on Sunday 5th June, in the presence of all our nearest and dearest, Jon and I got married. We feel incredibly grateful to have been able to squeeze the day in amongst all the world chaos – and what an awesome day it turned out to be (apart from the rain – but that's meant to be lucky, right?).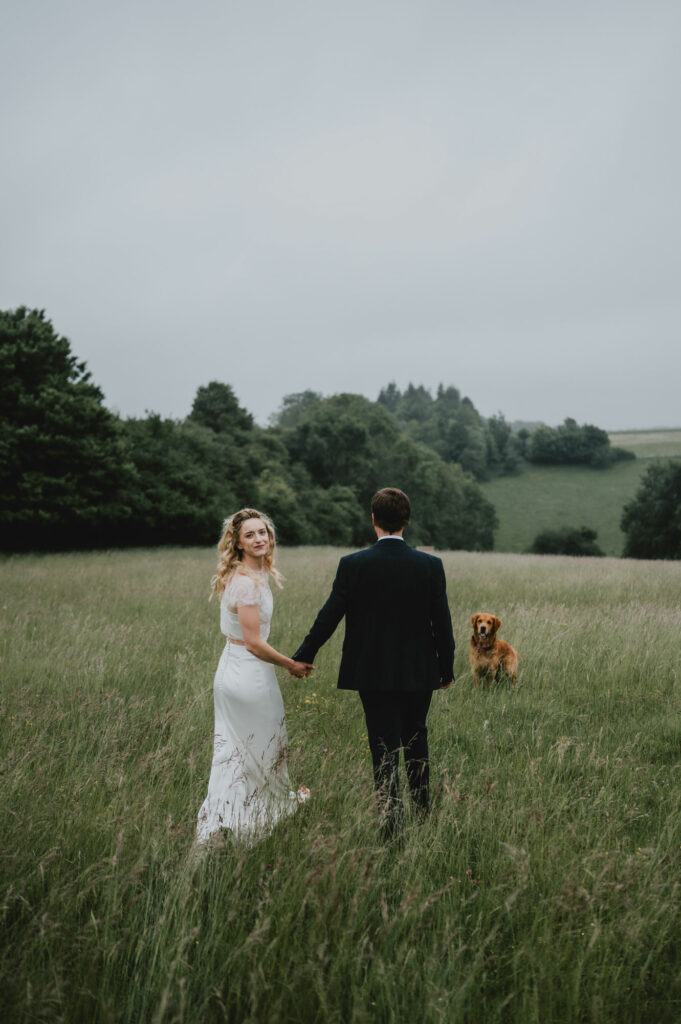 The morning after the wedding
we kissed Gibson goodbye and hastily piled into the Fiesta to go catch our plane to Kos, Greece.
The honeymoon turned us into expert tzatziki tasters and calamari connoisseurs; we cycled on city bikes to Tigaki and stopped to watch flamingos crossing the salt lake, then back through Kos Town for a Mythos beer at the marina; we hiked and scrambled up Mount Dikeos only to be enveloped by a cloud with no view (oh well); we walked with peacocks and gazed up at blue domed churches; we took a boat to the island of Nisyros where we climbed into a volcanic crater, roamed the colourful streets of Mandraki and ate fresh white fish that was cooked right in front of us (Khokhlakoi Taverna). Kos totally spoilt us and we managed to (mostly) complete the island in 10 days.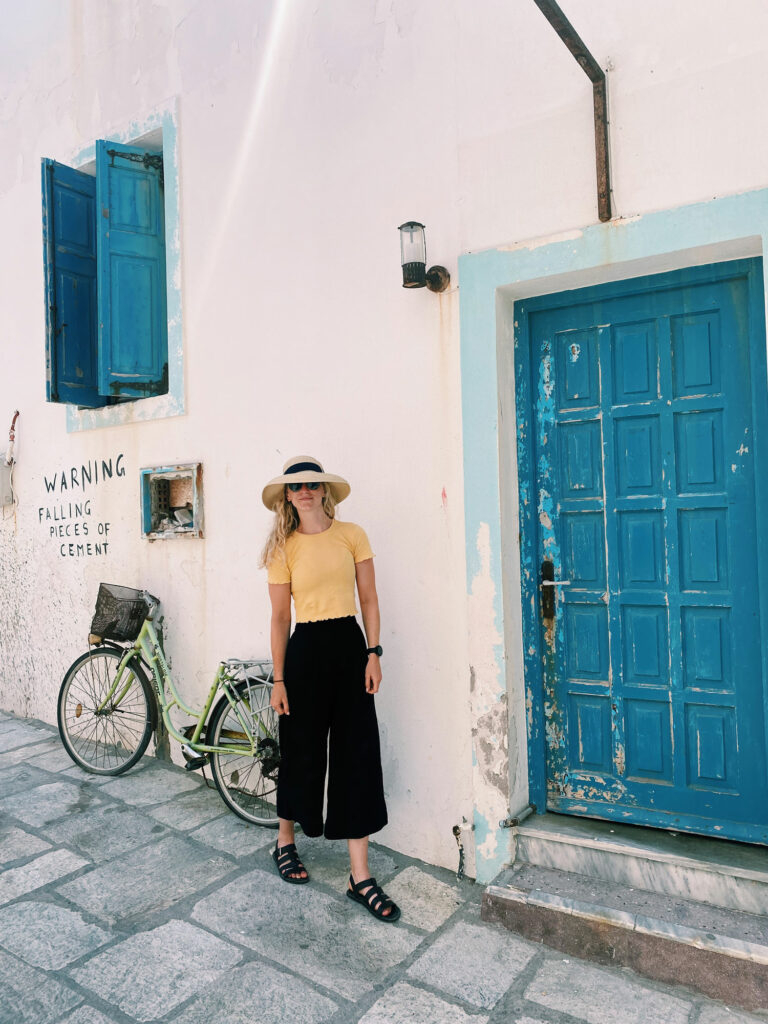 Despite now being known as Emma Munson,
Emma Howell the artist and business will remain the same. So, your collections of artwork will always be sound 👌🏻
Admittedly (and I think it's been rather obvious), my practice has taken a back seat over the least few months. Planning the wedding, family gatherings/celebrations and various house projects have enveloped us since the beginning of 2022. And aside from the spontaneous (and quiet) launch of the TERRAIN collection in April and the list of commissions I've been tapping away at, my painting days have been few and far between. Although, I did manage a little bit of painting on the honeymoon.
Be that as it may, I am back and raring to go.
The way I work (in practice, in business and online) is changing up a bit. One thing that I can hold my hands up to is that since mid-2021, my practice has lacked some organisation. So, being the savvy businesswoman that I am (ha!), I have conceptualised a new way to work – a way that matches my typical creative rhythm and clearly choreographs the year. Please be aware that this new approach will start off as provisional, until I get into the swing of it. It's never nice to commit to something and then not have it follow through or go as planned – it happens.
Let's start with weekly art drops.
Each week, you'll see me release a series of artworks (typically small pieces with a price range of £75-£200) and they will reflect whatever medium/style/topic/mentality that arises that week. Having small (and inexpensive) art drops like this will not only help tight budgets, but also act as a weekly meditative reflection, and encourage/challenge my practice to develop on a regular basis. At first, look out for these on my Instagram, as my website needs a rejig.
Plus quarterly launches and announcements.
This is when larger pieces and/or full artwork collectives (e.g. 81 Wild) will get their moments in the spotlight. Depending on the calendar and any potential opportunities that may arise (e.g. exhibition/collaboration), each quarter will have something exciting for you to look out for. Whether it be a solo/group show at a local gallery, a trio of extra large landscape paintings or a collaboration with a wine company (desperate to design a label – any connections out there?).. there will be some sort of announcement sent out. So, make sure you're on my mailing list.
And here's Q3's announcement for you.
From September 15th – 29th 2022, you will find me at Sixteen Gallery in Cheltenham where I will not only be painting/working at the gallery, but also hosting a solo exhibition. The exhibition details (e.g. title and curation) are still being conceptualised, but all I can tell you at the moment is that you will be able to view and purchase from a very wide range of my artwork, dating back to 2018 (now that's vintage!). Basically, me and my entire portfolio will be at the premises.. along with some new/works in progress, too. So, get those dates in your calendars and book a trip to The Cotswolds – I want to meet you all! Private view will be organised for friends/family/collectors. More later.
Last note: Commissions
Wedding preparations delayed my spring commissions a tad, but I'm back on it and ready to fill spaces for July to September. If you're hoping to add a totally bespoke artwork to your living space – perhaps a specific landscape, still life scene, abstract emotive piece etc. – drop me an email ([email protected]) or head to my contact page and let's work together on it.
Much love, Emma