Emma Howell
19 February, 2018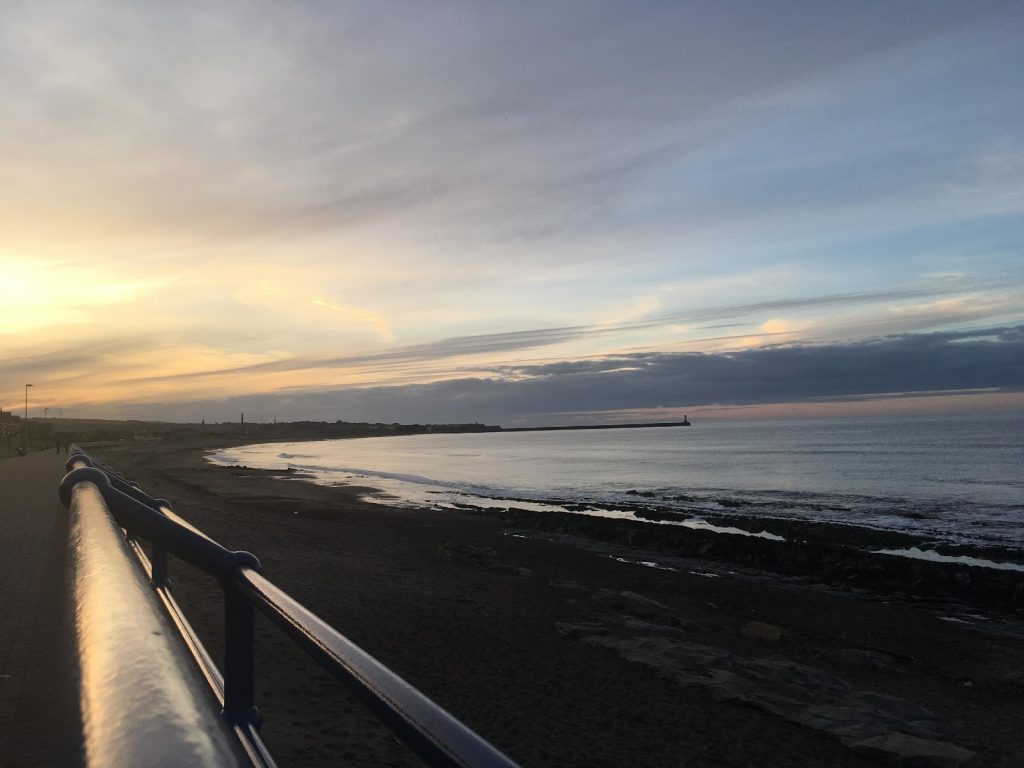 Bio
A self-taught artist, I dived into the world of art after a difficult time in my personal life and began experiments in fluid painting; mixing various cocktails of house paint, gloss, acrylic, pva glue, water and washing-up liquid (anything goes!) Therapeutic and addictive, I've probably watched hundreds of art videos on YouTube and have found the Instagram community so uplifting and inspiring. I don't believe there is 'bad' art and anyone can (and should) make art for whatever reason. After living in France, Germany and other parts of the UK for work and study, I have returned to the place I grew up, Berwick-upon-Tweed, with a new appreciation of this area. The ever-changing Northumberland skies and the oddities of light have inspired my abstract landscapes which explore and challenge light, colour, gesture and texture.
Instagram handle: @abstract.beth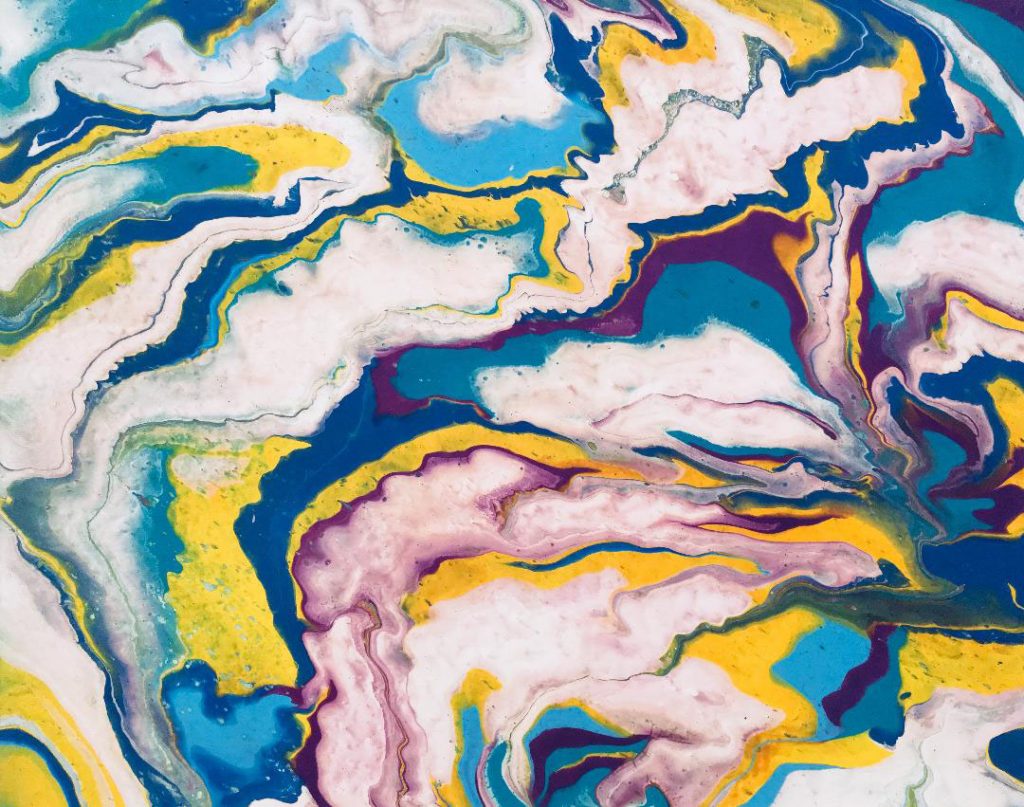 ---
Where is your home country?
England
What is the name of your hometown?
Berwick-upon-Tweed (in Northumberland)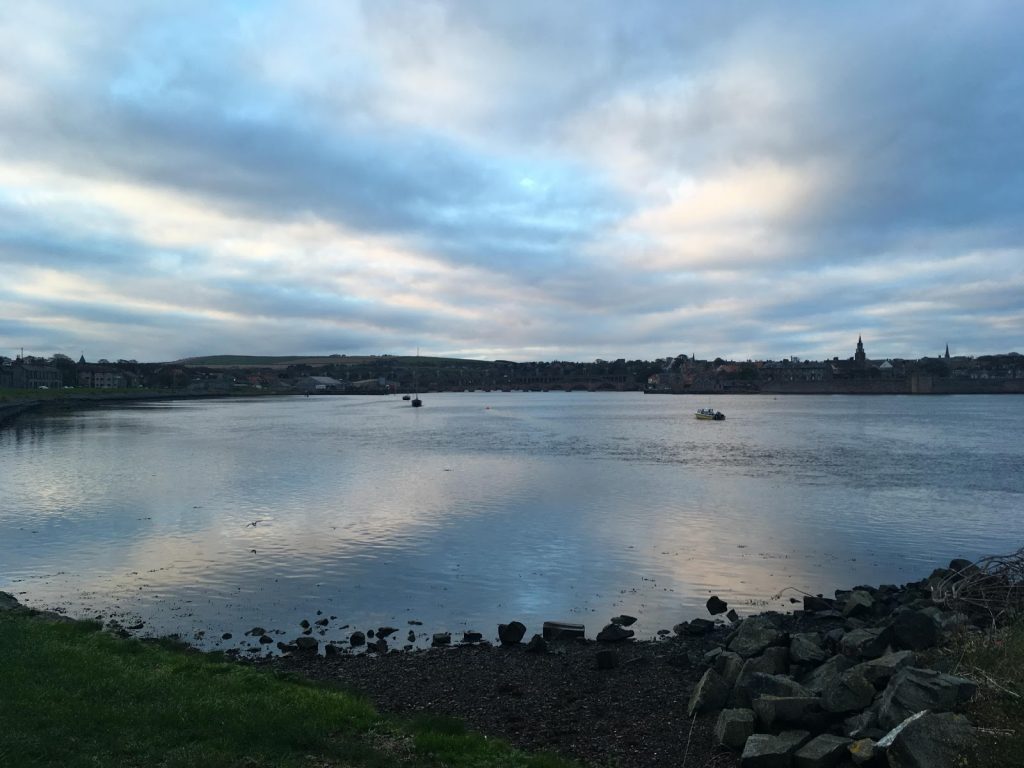 How would you describe your hometown in 3 words?
Underrated. Peaceful. Home. 
Why is Berwick-upon-Tweed fricking awesome?
I may be biased, but travelling by train from Newcastle on the east coast and arriving into Berwick is one of the most beautiful sights in the world. There are three bridges with their own stories to tell and a light that dances beautifully along the river and out to sea (commuters at sunrise and sunset can attest to this!)
Berwick-upon-Tweed may be small but packs quite a punch. Although the town changed hands between England and Scotland more than a dozen times, we finally settled in England in 1482 but our football team, Berwick Rangers, play in the Scottish League Two. There's around 25,000 people living in the town and its surrounding area but with less than an hour by train from Edinburgh to the north and Newcastle in the south, we can enjoy the buzz of city life whenever we want.
Where is the first place you go when you're bored?
A walk along the beach cures everything.
Where do you go to find natural beauty?
As above, the beach really does have it all and no two days are the same. The tide can be wild and ferocious one day then still and inviting the next. I often visit Paris and it is really humbling to come home to a vast horizon and the peace it brings.
Where would you go for tranquillity and relaxation?
Northumberland is one of the least densely populated counties in England meaning that you can go for a walk on Goswick beach or in the Cheviot hills and feel like you're the only person in the world. If you do meet any locals though, we're a friendly bunch! If you want to go a step further and literally be cut off, travel to Lindisfarne (Holy Island) which is attached to the mainland by the causeway – just be mindful of the crossing times!
How do you make the most out of where you are?
I try to go for a walk every day which admittedly can be hard when it is rainy and dark in the middle of winter. I have taken some pretty amazing summer sunrise photos which provide fantastic painting inspiration.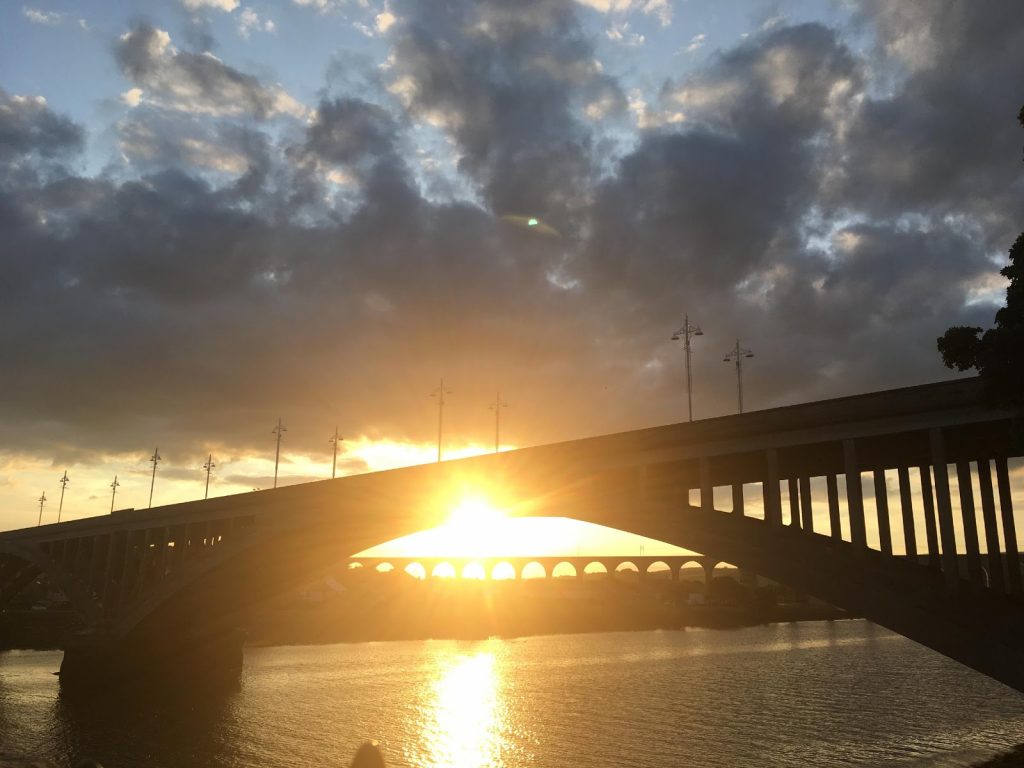 What are the top 3 things a visitor needs to do/go see in your hometown?
Buy fish and chips (my favourite!) and walk along the Elizabethan town walls and pier – waving to seals is optional and if you're lucky, you might catch a glimpse of the dolphins and porpoises in the warmer months.

Visit during one of our festivals; take your pick from the Lindisfarne music festival, food and beer or film, media and arts which excellently showcase local talent, often in venues steeped in culture and history. Or just pop in to the Gymnasium Gallery or the barracks to see the latest exhibition.

Enjoy some live music downstairs at The Barrels Alehouse and learn some local slang.
Where do you go for seriously good food?
The Maltings café has brilliant views over the rooftops and serves food all day. Newly-opened Mule on Rouge is a vegan-curious café and music shop on Bridge Street which has several restaurants serving locally-sourced dishes. Venture a little further afield to the Chain Bridge Honey Farm and have your afternoon tea and cake on an old double decker bus.
---
Huge thank you to Beth for this. If you'd like to be featured with your hometown in my 'How Do You Adventure?" series, please get in touch.