Emma Howell
11 April, 2017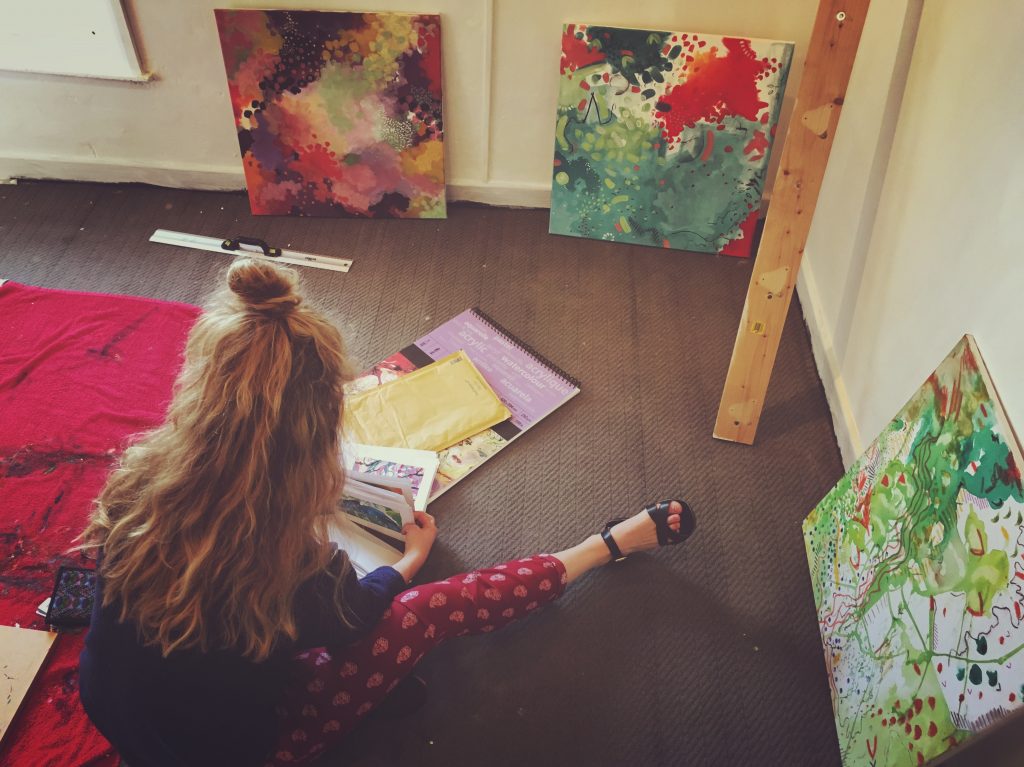 Just a quick one today to say hello and to show you my new studio space!
Having a studio space wasn't really anything I'd ever think about. Sure, I'd had a space whilst I was working towards my degree at University, but since leaving, I've just been working in the teeny shed I live in with my boyfriend. It was normal for me to lug my box of paints, sketchbooks, canvases and pads of paper up the ladder from the basement, make a huge mess in our cramped living room and then pack it all away. Yes, annoying- but it's what I'm used to…
Until a couple of weeks ago when my boyfriend had an epiphany moment. He suggested that I use the space above my Mum's music shop in town. She's recently taken over my late Dad's business and has changed a few things around in the building, freeing up a pretty great sized room. It has a high ceiling, spot lights, a quirky window and hardly anything in it.. perfect for not only an art studio, but also a little gallery to hold exhibitions, workshops, meet-ups etc.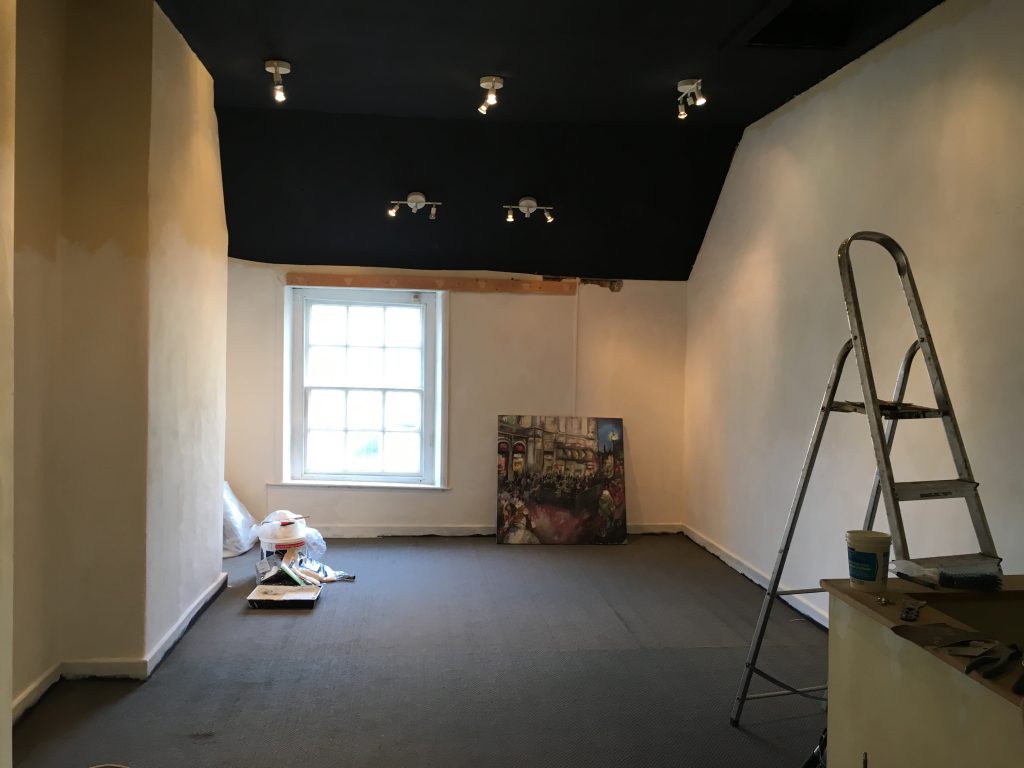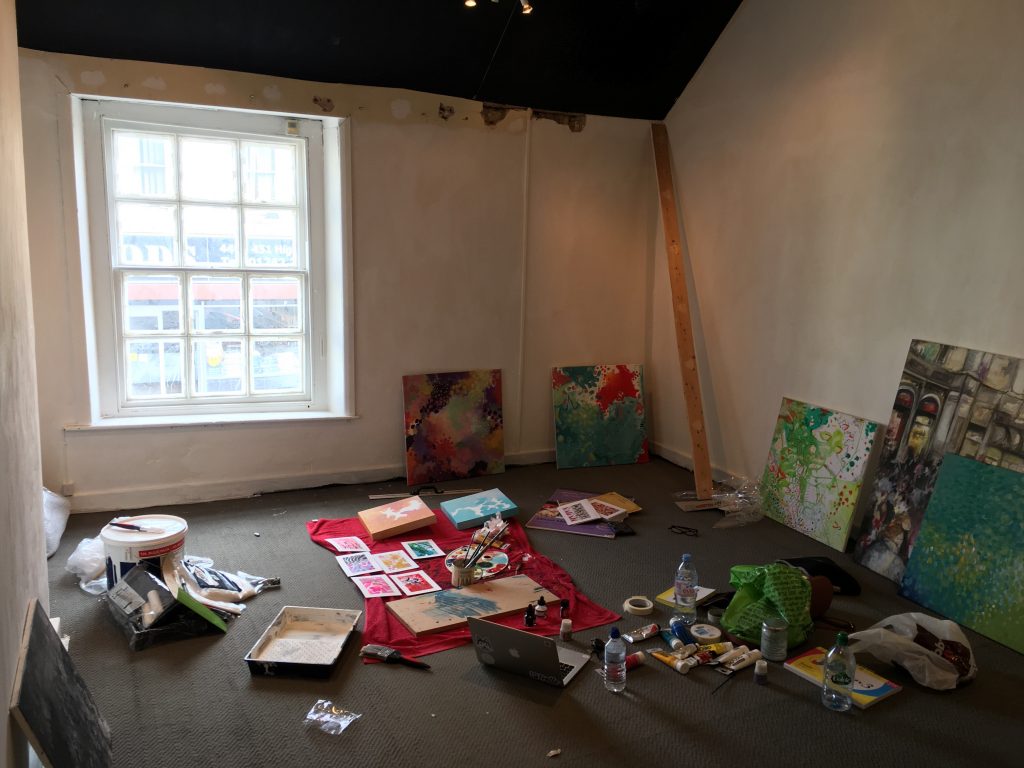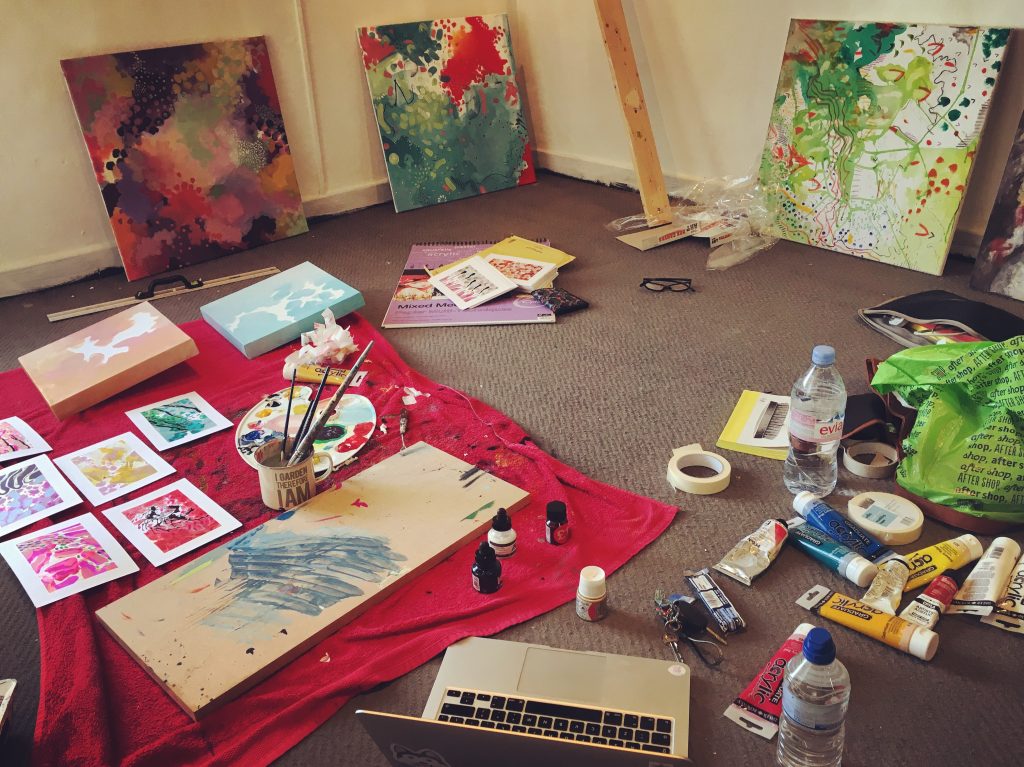 After a clean, a vacuum and a little lick of paint, I've now moved in.
I'm currently cracking on with various exciting projects, surrounded by an arty mountain of mess; the radio is blaring Toto and I'm chugging a beetroot juice from Applebar– it's all good.
Stay tuned.
–Emma